Our sustainability certifications: What they are and why we have them
Written by Weavabel, published 14/08/23 08:00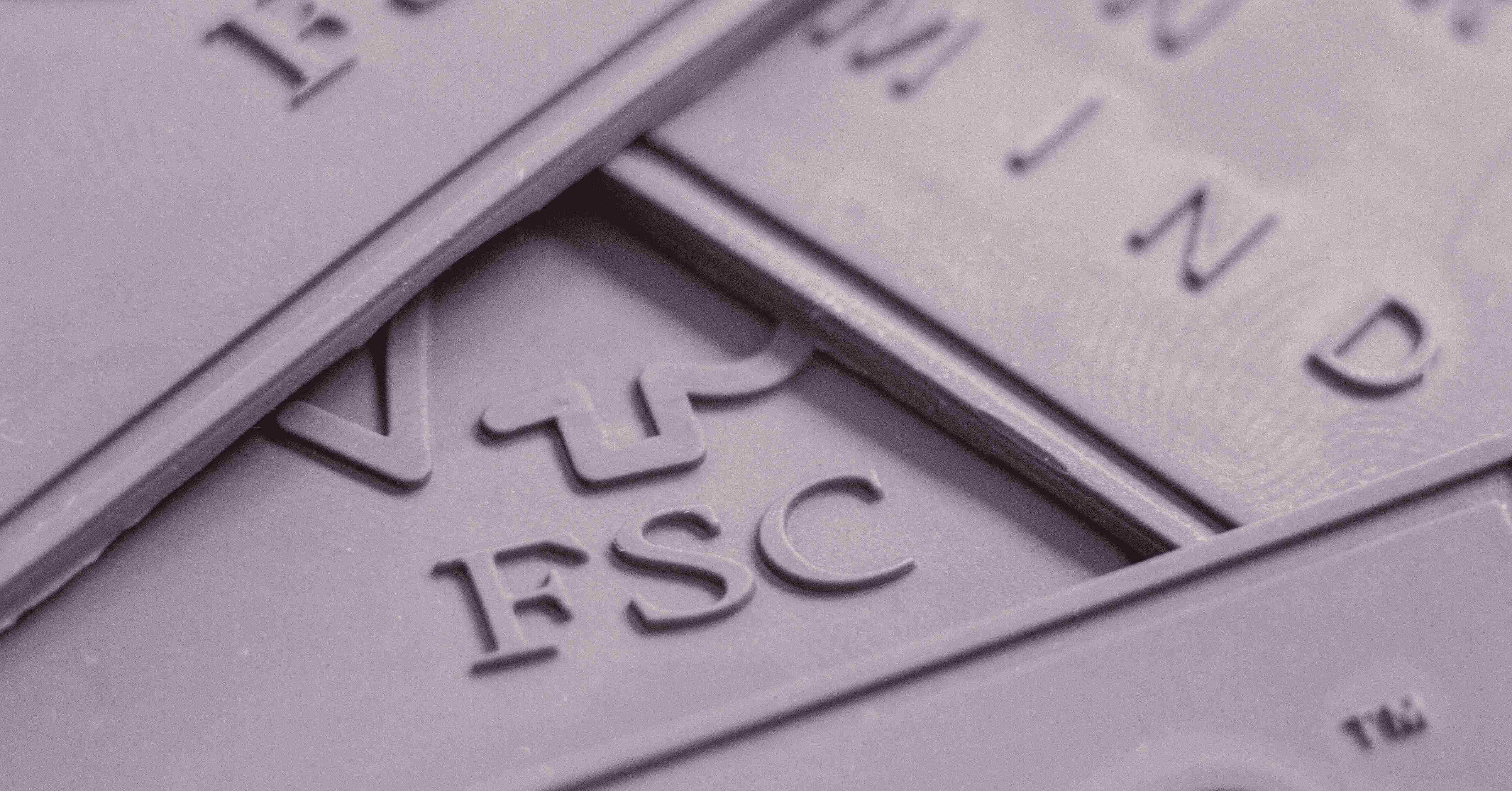 Sustainability certifications are the difference between saying something is sustainable and whether it is. They help dispel queries about eco-friendly practices and instil faith in your customers.
But why are sustainability certifications so necessary? And which do we hold at Weavabel? This blog will tell you all there is to know.
Why are sustainability certifications important?
Sustainability certifications have never been more critical in a world filled with greenwashing and vague sustainability claims. But what benefits do they bring? The answer is twofold.
For suppliers like us, holding sustainability certifications verifies that our practices and products are eco-friendly. It gives customers and prospects the confidence to work with a supplier, knowing they have the verified certifications to back up sustainability claims.
But our sustainability certifications also translate into business benefits for customers. It proves they can put towards their own CSR objectives and sustainability claims, proving they're investing in sustainability throughout the supply chain by choosing reputable suppliers.
Our sustainability certifications
We're proud to hold many sustainability certifications. Some are material and product specific, whereas others focus on the business and our practices.
To find out more, keep reading.
1. FSC certified
We have many FSC-certified products. The forest stewardship council (FSC) certification protects our forests and their communities from being damaged.
It shows we're committed to sustainable sourcing, as FSC-certified forests — and, therefore, the materials they produce — must adhere to strict environmental, social and economic standards. 10 principles, to be exact.
FSC-certified paper can be found in many of our products, whether Kraft mailing bags, rubber badges, paper swing tags or woven paper tape.
2. GOTS-certified
The Global Organic Textile Standard (GOTS) certification takes into account the entire textile supply chain, ensuring it's environmentally responsible and follows organic manufacturing practices.
Again, being GOTS-certified ensures we're dedicated to using innovative materials that are best in class for sustainability. Having GOTS-certified products proves a material is at least 70% certified organic natural fibres, as it's traced from the field to the finished product.
We primarily use GOTS-certified organic cotton, which can be found in our woven labels, swing tags, care labels, gift packaging and more.
3. GRS-certified
Many products claim to be made from recycled content, but how many are? That's where the Global Recycling Standard (GRS) certification comes in.
GRS tracks and verifies the recycled material found in products and addresses traceability and sustainable practices throughout the supply chain. If a product is GRS-certified, you can be sure it's recycled.
We have many GRS-certified products, including recycled polyester labels, sustainable poly bags, recycled content badges and more.
4. Carbon neutral certified
Reducing our carbon footprint is a top priority for us, making it crucial that Weavabel is carbon neutral certified.
We've been working with One Carbon World to measure and offset our carbon footprint by reviewing and transforming our production processes, materials, logistics and office locations.
We've secured a commitment to reducing and compensating 20 million tons of CO2e from the atmosphere.
5. Sedex member
We work closely with Sedex, a sustainability solutions platform that allows us to monitor our supply chains closely, comply with regulations and maintain sustainability.
We use Sedex's data-driven tools to monitor and ensure our sustainable practices. So, if you choose to partner with us, you can be sure it's a top priority.
6. OEKO-TEX Standard 100
The OEKO-TEX Standard 100 goes beyond sustainability. It ensures every part of a product, whether the material used for the label or the string attaching a swing tag, has been tested for harmful substances and is safe for human health.
How does it link to sustainability? It ensures no harmful substances have been used throughout the supply chain which could harm the environment.
Many of our products carry the OEKO-TEX Standard 100, including leather patches, metalwork and certain woven labels.
7. UKFT member
We're a member of the UK Fashion & Textile Association (UKFT), a body dedicated to developing the industry through innovation, sustainability and collaboration.
The UKFT works across various sustainability projects, including the new Circular Fashion Innovation Network with the British Fashion Council, waste sorting, digital supply chains and industry programmes.
As a member, we support and are involved in these initiatives, helping the fashion and textiles industry reverse its environmental impact.
8. ISO 9001 & 14001 certified
ISO 9001 & 14001 are two certifications that monitor the quality of a business, rather than specific products. The two certifications relate to the management and procedures we hold.
ISO 9001 assess and evaluates our quality management system. Management must demonstrate their commitment to a sustainable future and ensure it's prevalent throughout the company culture.
ISO 14001 is the international standard that specifies requirements for an effective environmental management system (EMS). It provides a framework that an organisation can follow, rather than establishing environmental performance requirements. It provides guidance on how to optimise multiple aspects of a business to reduce its impact on the environment.
9. Higg Index member
Finally, our most recent achievement is that we're a Higg Index member. The Higg Index was developed to help brands like ours measure the sustainability of its products, practices and supply chains.
There are five tools we can use to measure environmental performance so we can analyse the results and make improvements.
This shows our dedication to continuous improvement around sustainability, as well as sharing our eco-friendly practices with our customers.
Now there's only one thing left to do...
Explore our vast product range. From FSC-certified swing tags and GOTS-certified organic cotton labels to GRS-certified poly bags and sustainable leathers, we have it all.
Download our product brochure to explore the full range and get inspiration from our latest collections.