How Eco-Friendly Production Is Improved With a GOTS-Certified Supplier
Written by Weavabel, published 15/10/21 09:00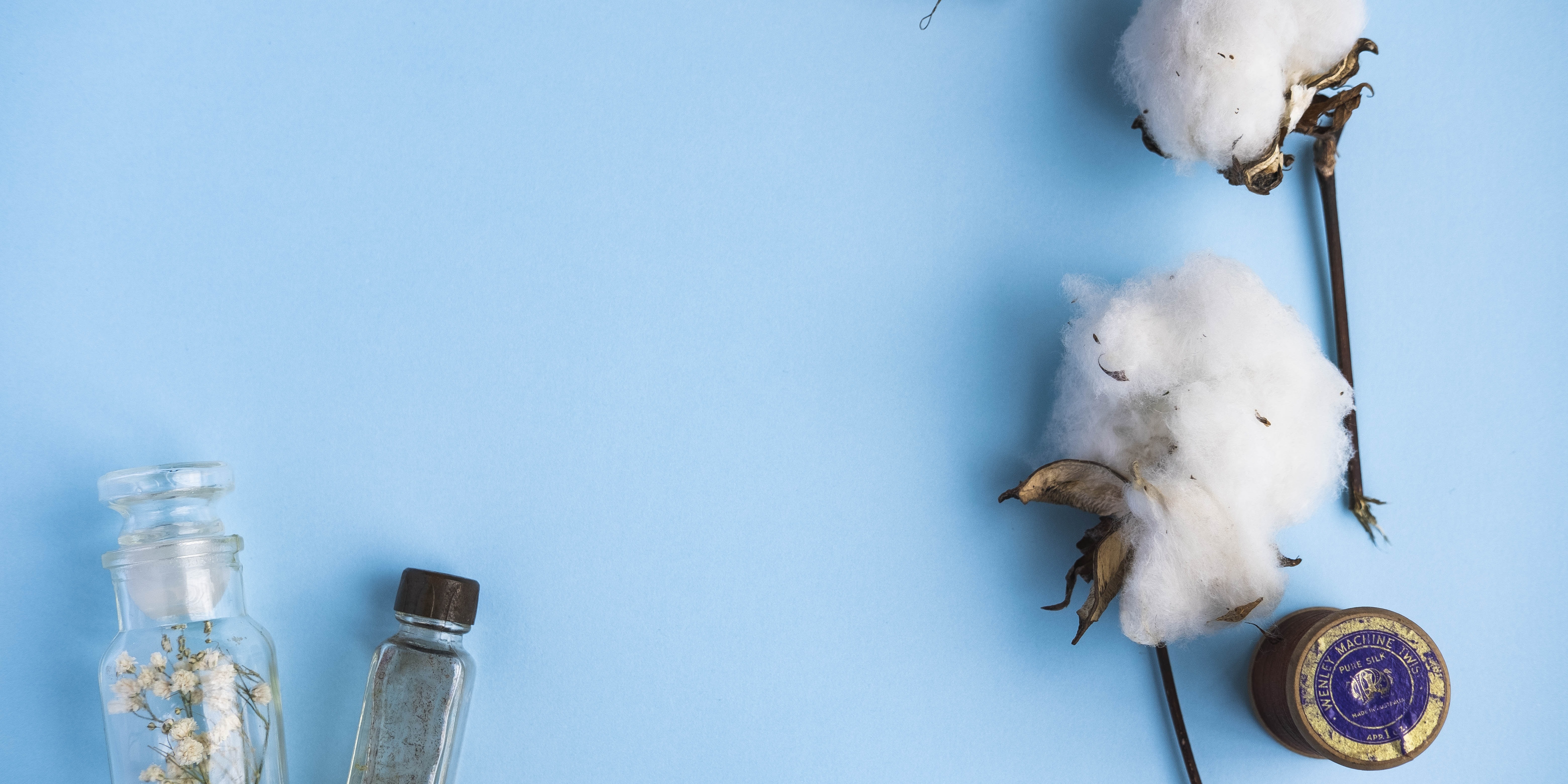 GOTS, the Global Organic Textile Standard, is the worldwide leading textile processing standard for organic fibres, meaning every step of the supply chain is accounted for. It isn't always easy to get GOTS certification, but it helps ensure cotton is sourced in the most sustainable way, from seed to stitch.
Here's everything you need to know about GOTS:
WHAT: WHAT DOES IT MEAN TO BE GOTS CERTIFIED?
Like any other certification, GOTS certification is a way to show consumers and stakeholders that your offering is reputable in the eyes of an expert. In this case, the experts would be those offering the accreditation, such as The Soil Association, the UK's largest organic certification body.
The Global Textile Standard considers several environmental and social factors that organisations need to possess to receive a certification. This includes things such as:
Use of GOTs approved colourants
Technical quality for colour fastness and shrinkage
Assessment of toxicity and biodegradability
Occupational health and safety (OHS)
Ruling out discrimination, child labour, harassment and violence
Instantly, a GOTS certification adds some weight to any environmental or social claims your brand makes. In turn, making your offering more trustworthy and appealing to conscious customers.
As such, getting a GOTS certification is a great step, especially if you have decided to switch to organic cotton anyway. Why? Your efforts can be supported by independent certification of the entire supply chain, solidifying what you already know to be true to others.
WHY: WHAT ARE THE BENEFITS OF GOTS CERTIFICATION?
The GOTS certification has many benefits, the most obvious and overarching benefit being the social proof gained from having the world standard under your belt.
Resulting from this comes many other benefits, including:
An 'in' with millennials: Those born between 1981 and 1994, in particular, have environmental initiatives on their mind, shown in their spending habits, with

68% buying a product

with a social or environmental benefit in the last 12 months. Being the generation with the most spending power, it's in every business best interest to create product offerings that align with their eco ethos.
Attract sustainable stakeholders: New businesses, suppliers and stakeholders are more likely to work with you if they can immediately see your progress towards more planet-friendly practice. Sure, being GOTS certified can increase sales in the short term by getting on the good side of customers. But it can also have a larger, more strategic impact that could catapult sales and better your business direction in the future.
Feel-good factor: While there are many profit-related advantages to getting a GOTS certification, by far, the most important is the actual benefit to the environment. Sticking to GOTS standards means materials will be organically produced with no pesticides, ensuring farmers, factory workers and the environment aren't at risk. Additionally, when there are no harmful residues in the end product, consumers are protected from any toxins.
Help achieve environmental goals:

Merging the perk of social proof and the feel-good factor, GOTS certifications can help you reach ambitious environmental goals. For example, growing non-organic cotton equates to

2.6% of the world's yearly water usage

. Organic cotton uses a fraction of the water to grow since it isn't being sprayed with pesticides. So you're actively doing your part when it comes to minimising the fashion industry's environmental impact.
GOTS says:
"Having one common standard means textile processors and manufacturers can export their fabrics and garments with one organic certification that is accepted in all major markets. This transparency also gives consumers the power to choose truly organic products sourced from green supply chains."
HOW: HOW TO APPLY FOR GOTS CERTIFICATION
An initial request and application for a GOTS certification needs to be addressed to a GOTS Approved Certification Body. The certifiers are assigned with the fulfilment of the GOTS quality assurance system and can answer all of your questions related to the inspection and certification procedure.
For GOTS to certify a product, the entire textile process from start to finish is monitored closely. It starts with the seed, ensuring nothing is genetically modified and no chemicals or pesticides are involved.
As well as processing and manufacturing criteria, GOTS also has social criteria you must meet to become certified. Working conditions must be safe and ethical business practices are also essential. Accreditation can be applied according to one of, a combination of or all of the following GOTS scopes:
Scope 1 - Certification of mechanical textile processing and manufacturing operations and their products.
Scope 2 - Certification of wet processing and finishing operations and their products.
Scope 3 - Certification of trading operations and related products.
Scope 4 - Release of positive lists of chemical inputs to the chemical industry.
Finally, materials are also considered and monitored. For example, packaging must not contain PVC and all cardboard, papers and swing tags must be recycled, biodegradable or certified accordingly.
You should aim to work with a manufacturer that uses certified processes and invests time and money to source sustainable materials. Find one that uses all the right practices in their eco packaging and garment branding range to create high-quality, sustainable products that consistently deliver the right results for businesses anywhere, of any size – just like we do.
But that — and the GOT certification as a whole — is only a small piece of the sustainability puzzle...
GO ABOVE AND BEYOND THE GOTS CERTIFICATION AND MASTER SUSTAINABILITY
Certifications, innovative packaging solutions and a more mindful approach to sustainability all assist in being a greener brand. But that isn't the only thing that should be on your mind when improving your environmental image.
Use our sustainable tip sheet to see what other items you should consider and make sure you cover all bases when it comes to being better at looking after the planet. Get access to the checklist below.