Is Karl Lagerfeld Paris a Luxury Brand?
Written by Weavabel, published 15/11/22 14:00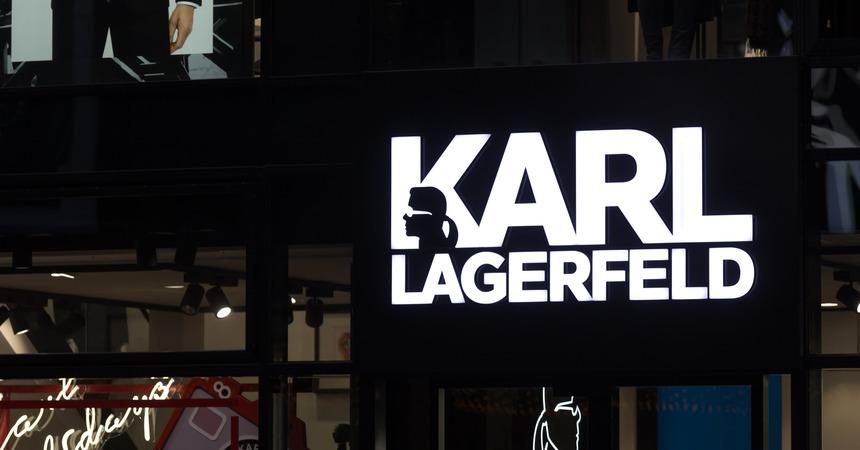 Karl Lagerfeld is one of the most recognisable names in the fashion sphere. Iconic for heading up Chanel and Fendi until his death in 2019, Karl Lagerfeld also created his namesake brand, Karl Lagerfeld Paris.
Different to Chanel and Fendi in many ways, Karl Lagerfeld Paris was an opportunity for Lagerfeld to create a brand that channelled his creative direction — rock chic meets Parisian classics. But is Karl Lagerfeld a luxury brand just because Karl Lagerfeld was at the helm?
Karl Lagerfeld Paris: Making Luxury Accessible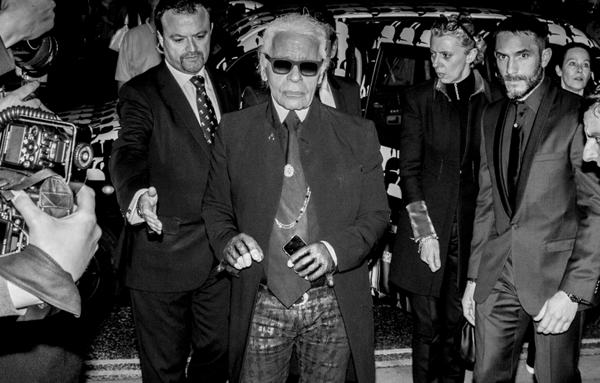 Credit: Karl Lagerfeld
Deciding whether a brand is luxury depends on numerous factors, not just the price. Although price point does come into it, the history, legacy, product and social status also contribute towards deciphering a brand's luxury status.
The History
Founded in 1984, the Karl Lagerfeld brand was born midway through Lagerfeld's career, not long after he took up his position at Chanel.
"The house of Karl Lagerfeld shares the iconic vision and design aesthetic of its founder, fused with a contemporary, forward-looking spirit."
Although Karl Lagerfeld Paris was founded much later than many of the designer brands we're familiar with, the history and reputation of the brand grants it the coveted luxury status.
The Product
The ready-to-wear collection combines a modern aesthetic with aspirational designs. The product portfolio comprises womenswear, menswear, childrenswear, footwear and accessories, as well as watches, eyewear and perfumes.
Worn by the likes of Cara Delevigne, Beyonce and Katy Perry, Karl Lagerfeld Paris products are often recognisable thanks to the iconic logo emblazoned across designs, something often seen as a symbol of luxury.
The Price Point
Karl Lagerfeld Paris was created to make aspirational products more accessible and the price point reflects this. While the prices don't come anywhere close to the likes of Chanel, most garments are priced above high-street rates.
A sweatshirt costs around £150 and t-shirts £90, with footwear coming in at over £200 and jackets at £400 upwards.
Although the price point is slightly higher than the high street, customers are paying for the brand's history and social status.
What Does the Future Hold for Karl Lagerfeld Paris?
As we enter a new era for Karl Lagerfeld Paris, the fashion industry is under increasing pressure and consumer needs are constantly changing. Will Karl Lagerfeld Paris still be considered a luxury brand in the eyes of the modern consumer?
What's Karl Lagerfeld Without Karl Lagerfeld?
Karl Lagerfeld passed away in 2019, leading many people to question his brand's future without its leader. But the brand was left in safe hands.
Design Director Hun Kim and Style Director Carine Roitfeld took over. Both big names within the fashion industry, Karl Lagerfeld Paris is set to enter a new generation of luxury that's still synonymous with Karl's vision.
Sustainability
Sustainability is one of the biggest factors to consider when planning for future success. The modern consumer, particularly Gen Z, is more environmentally focused than ever, holding brands that fall short to account.
So how is Karl Lagerfeld evolving to meet these expectations?
Actor and model Amber Valletta was appointed as sustainability ambassador in October 2021. Spearheading their 'Karl Cares' initiative, Amber and Karl Lagerfeld Paris are committed to achieving net-zero and paying workers a fair wage. It has also joined the Fashion Pact to further signify its commitment to sustainability.
The Future Consumer
To continue its success and uphold its luxury status, Karl Lagerfeld Paris must tap into the wants and needs of new customers, particularly at a time when customer spending is decreasing.
Collaborations are one of the best ways of reaching a new audience and providing your loyal customers with a point of difference. CARA LOVES KARL is the latest collaboration with Cara Delevigne, a long-term muse and friend of Karl Lagerfeld.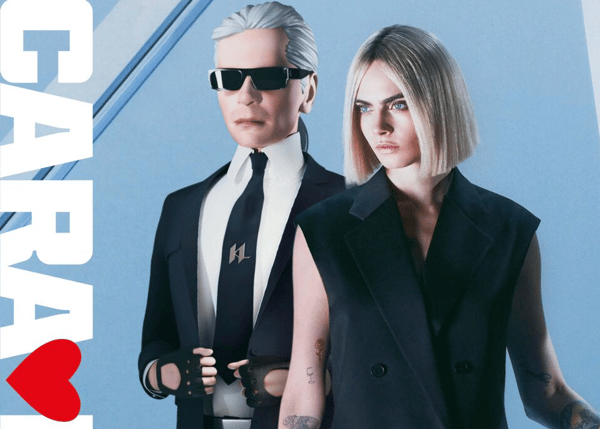 Credit: Karl Lagerfeld
Sustainability ambassador, Amber Valetta, also created a collaboration with the brand with an eco-conscious direction.
"Great style doesn't have to be at the expense of sustainability." - Amber Valetta.
Karl Lagerfeld Paris has perfectly executed the balance between luxury and accessibility. In a time where new generations are rejecting what we've traditionally viewed as luxury, brands such as Karl Lagerfeld Paris fill the gap and cater to a new consumer while connecting with customers that have always admired the legacy of Karl Lagerfeld himself.
Find Your Luxury
Luxury starts with the first impression, so make sure it counts.
We're experts in sustainable branding, creating bespoke packaging and trim options that add that touch of luxury to your brand experience.
Find out more about our innovative, sustainable branding options by exploring our new collection.