What Strides Are Fashion Brands Making Towards Sustainable Clothing Packaging?
Written by Weavabel, published 18/10/19 10:52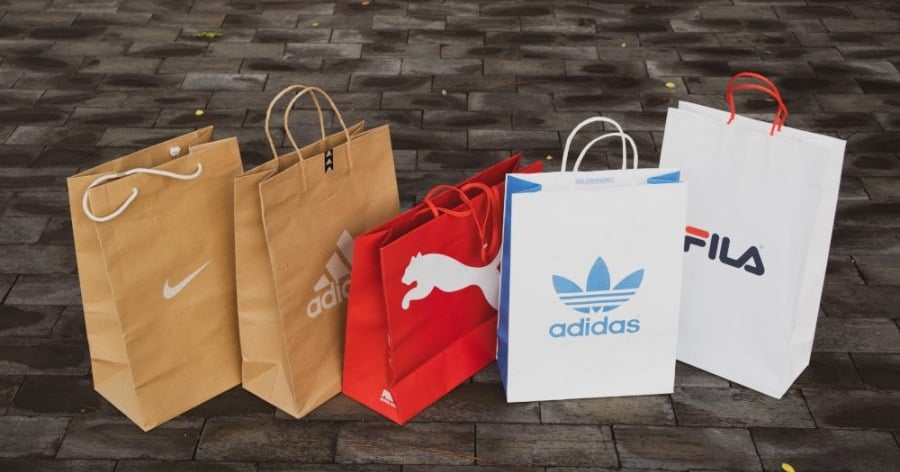 Wasteful and harmful packaging solutions are going out of fashion. As landfills are bursting at the seams, fashion brands are investing in alternatives to plastic and encouraging customers to live by 'reuse, reduce, recycle'.
A major contribution to the waste crisis is the result of packaging, which the fashion industry is using relentlessly in the age of online retail. In the EU, total packaging waste in 2016 amounted to about 170 kg per person.
Why Are Fashion Brands Transitioning to Eco-Friendly Alternatives?
Reusable Packaging and New Purpose
Sweeter Alternatives to Harmful Packaging
Delivering Clothing Without Plastic Packaging at All
Banishing Single-Use Plastic
Why Are Fashion Brands Transitioning to Eco-Friendly Alternatives?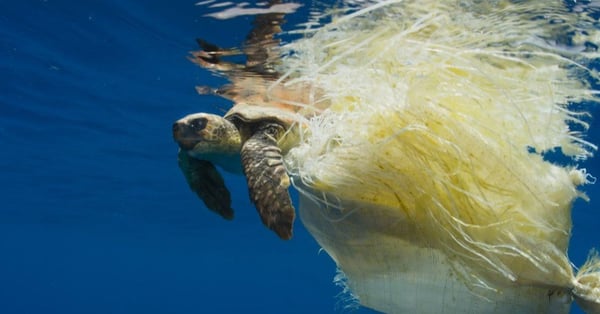 Concerns about our addiction to plastic have heightened since television viewers were left shocked by the final episode of BBC documentary series Blue Planet II. Sir David Attenborough narrated over animals ingesting plastic packaging and living in devastation - a catalyst for consumer change.
Fashion retailers have a part to play in this battle against plastic, particularly as the rising popularity of online orders means an increasing number of clothing and accessories are sent to customers wrapped in layers of plastic. Many have already stepped up to the plate.
With more and more fashion retailers moving to eCommerce, the need for packaging has risen and it's created a unique problem with it. You need the items that you sell online to arrive at your customer's door in pristine condition, but you don't want to create extra waste.
The main issue is the customer hasn't walked into a physical store, so you need to create a good first impression. Thankfully, you don't have to sacrifice style for sustainability or vice versa - there's an increasing amount of eco-friendly alternatives available.
Reusable Packaging and New Purpose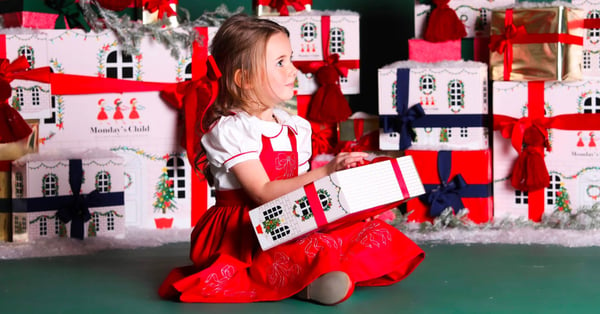 Packaging is a clear point of contact with customers and as a result, a key part in communicating sustainability. Eco-friendly packaging, paired with sustainable package design, is a potent combination. These characteristics can be a great way to set your brand above your competitor - it creates a more circular economy for your packaging by extending its lifecycle and usability.
However, if brands fail to educate consumers in compliance, reusable items can backfire because they require more material.
Monday's Child is a British company, selling luxury kids clothing for special occasions. The packaging that the brand pioneers turns sustainability on its head.
The box doubles as a doll's house for its young users, adding extra value to the packaging. A customer gets more value for money and is more likely to reuse the box, extending the life of the packaging.
There have also been many breakthroughs in plant-based packaging and biodegradable plastic packaging. This means that it's getting easier for your brand to reduce its impact on the environment.
Sweeter Alternatives to Harmful Packaging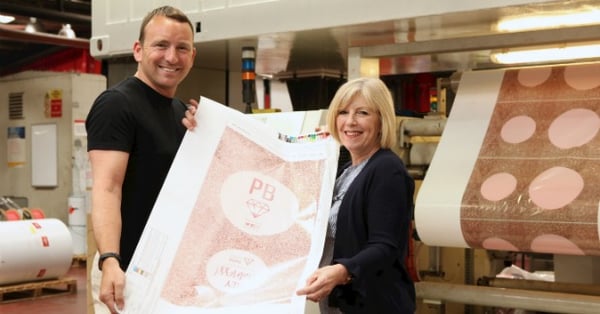 Pink Boutique is another fashion business taking significant leaps toward eco-friendly packaging. It switched from polythene mailing bags to a greener alternative made from sugarcane. As well as being a water-efficient crop, sugarcane absorbs carbon dioxide from the atmosphere as it grows and the finished sugarcane bag is entirely recyclable.
"We try to be as sustainable as possible in everything that we do and I felt uncomfortable about the number of plastic bags we were using," Pink Boutique finance director Julie Blackie told Drapers.
"Once a retailer has made the choice to use a sustainable source, it is also about how it communicates that to customers," she says. "That is something Pink Boutique has got right with the branding on the new bags that says: 'give me some sugar'.
"It fits with the brand, but helps the consumer understand that the retailer is making a better decision."
Satisfying the appetite of even the most fashion-conscious customers, fashion brand Little Mistress has also gone to the sweet side.
Mark Ashton, CEO of the clothing boutique told Drapers, "We're proud to announce the launch of our new mailing bags made entirely from Green PE - a bio-based thermoplastic resin that comes from sugarcane ethanol."
This new packaging fits nicely alongside their initiative that encourages shoppers to send back their preloved purchases for discounts.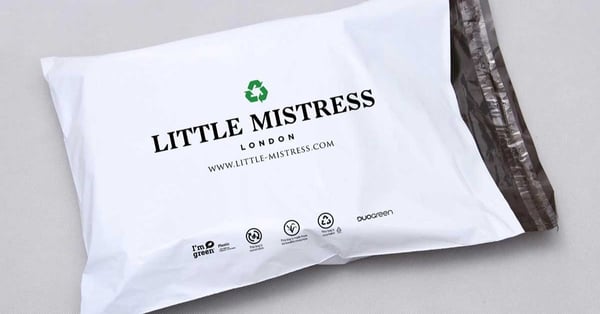 Corn starch is another popular alternative for packaging solutions, using fermented sugars to create biodegradable packaging. It's one of the most popular alternatives to polystyrene, which takes at least 500 years to break down.
Delivering Clothing Without Plastic Packaging at All
British designer Oliver Spencer has been confronting waste at his eponymous menswear label. The brand has reduced the amount of packaging it uses by 30% in 2018, although Spencer admits there were challenges depending on the different products.
"We're trying to develop ways of delivering clothing without plastic packaging at all," he told fashion magazine Drapers. "All of our packaging has been stripped back to the bare needs now - we use recycled paper and recycled bags. The big thing for us is delivering a shirt without using plastic at all, so that's something we're working hard to deliver."
Banishing Single-Use Plastic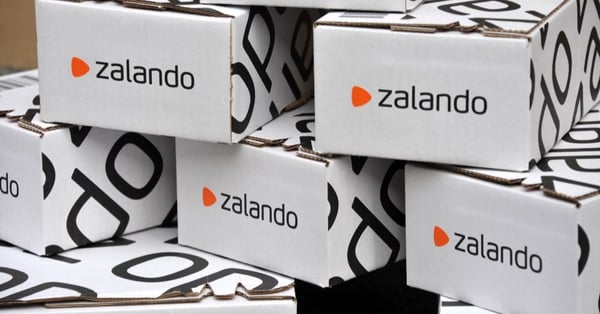 Zalando, one of Europe's biggest online retailers, has made a significant step that increases pressure on their e-commerce rivals. The company has also pledged to rule out single-use plastic by 2023, setting a high bar for competitors including Asos and Boohoo. They noted that their shipping boxes are already made from recycled materials.
"We see a clear link between acting sustainably and continued commercial success... We believe that it will be a competitive advantage in the future." voiced Chief Executive Rubin Ritter.
This falls in line with the pledge that EU agreed on, demanding for a single-use plastic ban by 2021. Work with a fashion branding specialist to bring your eco-friendly vision to life.
Now you know all the brands that have embraced eco-friendly alternatives, it's the perfect time to learn how to do the same. Adopting a more sustainable approach doesn't have to be difficult, it can be as simple as opting for greener alternatives.
Work with a branding specialist who actively practices sustainability when creating their products. For example, using organic cotton, recycled materials, biodegradable plastics and vegetable inks.
Here at Weavabel, we are experienced in creating eco-friendly ranges to impress your consumers and meet their demands. If you're interested in playing a role to help save the planet, you can start by looking at your own processes, production and packaging.
Make Strides Towards Sustainability in Your Own Clothing Packaging
It's time to make sure you're doing all you can to reduce your negative impact on the environment. We're all responsible in ensuring a more sustainable future. Aim to use alternatives for your packaging and partner with a manufacturer who actively dedicates time to increasing their sustainable offerings and products.
To help you make that change, we've created our Eco-Friendly Product Guide. You can learn all about what a branding specialist has to offer to support your more sustainable footprint. To discover your options when comes to packaging, click the link below.