The Eco-Friendly Alternatives to Poly Bags
Written by Weavabel, published 06/02/23 08:00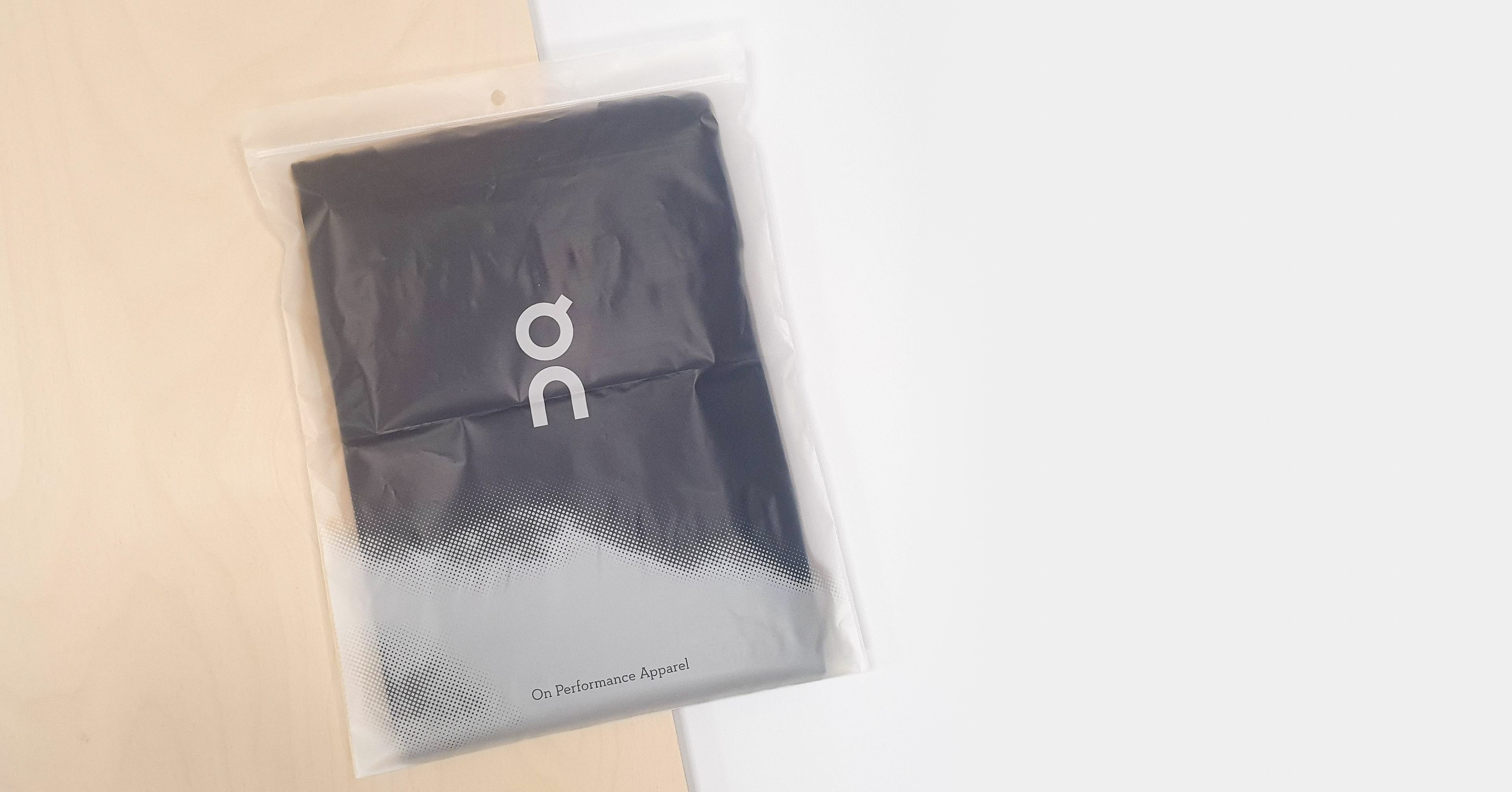 As sustainability goes under the microscope, all eyes are on the fashion, eCommerce and retail businesses contributing to the global waste problem. We're talking about single-use plastic.
While poly bags are a vital part of the supply chain, protecting products as they pass through each stage, they have an undoubtedly negative impact on the environment. But are there any eco-friendly alternatives to poly bags?
The answer is yes. We'll take you through the alternatives in this blog so you can take a step in the right direction, swap to eco poly bags and reduce your environmental impact.
What Is A Poly Bag?
Poly bags are essential to fashion, sportswear and homeware supply chains. They're often single-use plastic bags durable enough to protect a product or garment as it's distributed throughout the supply chain, from manufacture to store or customer delivery.
There are multiple benefits of poly bags, hence why they're so common in fashion and homeware supply chains:
Protective

The durable plastic protects the item inside from any damage, stains or wear and tear throughout the supply chain.

Transparent

Clear plastic means the item inside is easily identifiable without opening the packaging.

Customisable

Most poly bags can be customised with branding, patterns, safety warnings or other vital information.

Pliable

Made from plastic, they're flexible and don't take up as much space as boxes during distribution.
Although poly bags have many benefits, one drawback is becoming an increasing problem for eCommerce businesses and retailers — they're made from single-use plastic.
Plastic packaging accounts for a staggering 40% of all waste, with the clothing and textiles industry contributing 11% and consumer goods a further 12%.
As consumers become more eco-conscious and sustainability initiatives are brought into play by governments — including the Plastic Packaging Tax in the UK — businesses need to start turning to more eco-friendly alternatives to poly bags. Luckily enough, we've got the solutions.
Plastic Poly Bags: Eco-Friendly Alternative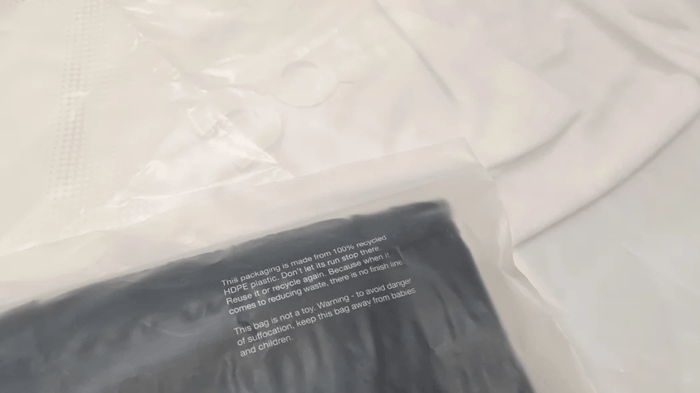 Not all plastic is created equal. Thanks to innovations in packaging, there are now multiple eco-friendly alternatives to poly bags, including biodegradable, compostable and recycled options.
To get a full rundown of the options available, download our Eco Poly Bag Guide, where you'll find the characteristics and sustainable credentials of each. For a quick snapshot, keep reading.
Whether you're looking for transparent distribution bags, sustainable cornstarch options or opaque LDPE mailing bags, there's a sustainable option:
Recycled Low-Density Polyethylene (LDPE)

: Clear, recyclable, GRS-certified and customisable. Suitable for single-use product protection packaging.

Low-Density Polyethylene with D2W additive (LDPE + D2W)

: Virgin LDPE with D2W additive, which makes the bag biodegradable.

Green PE

: A clear bag made from sugarcane ethanol, a renewable raw material, making this option 100% recyclable.

Cornstarch

: A clear bag made from cornstarch, meaning this poly bag is biodegradable and compost certified.

What is the benefit of eco poly bags? They offer all the characteristics of standard single-use plastic, but they're much more sustainable and eco-friendly, reducing your carbon footprint and environmental impact.
Want to learn more? Download the full comparison guide to find the options that are right for you.
The Spruce Bag: When Paper Is Perfect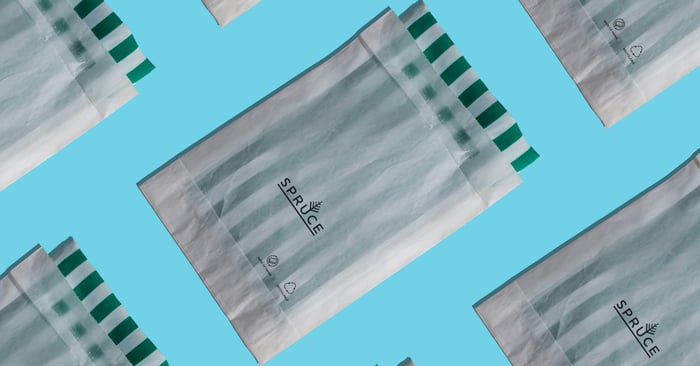 If you're looking to take your eco-credentials one step further by eliminating plastic, then the paper Spruce Bag is the ideal alternative. Combining the durability of a plastic poly bag with the eco-friendly properties of paper, Weavabel's Spruce Bag is perfect for use throughout your supply chain.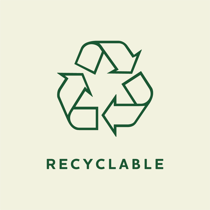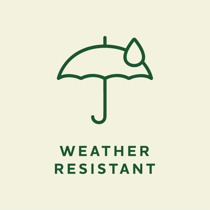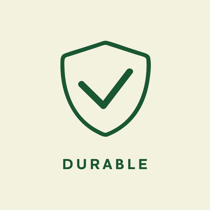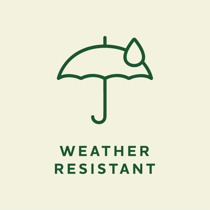 Although, you might read 'paper' and think the Spruce Bag might not be as hard-wearing or transparent. Thanks to our investment in product development, we've managed to produce a bag that's weather resistant and durable while still being transparent enough to scan a barcode.
You won't need to sacrifice any benefits of a plastic poly bag by switching to this sustainable alternative:
Resealable strip

Side gussets for increased structural durability

Vent holes allow for more efficient packaging
Available in multiple sizes, with FSC versions and customisable options, the Spruce Bag will work for most of your projects, saving you time, money and harmful waste in the process.
Find the Best Solution for You
Take a step in the sustainable direction by giving your poly bag options an eco-refresh. With multiple options available, all of which are fully customisable to meet your branding needs, we have the solution for you.