How to Create a Sustainable Unboxing Experience for Your Brand
Written by Weavabel, published 12/02/21 12:37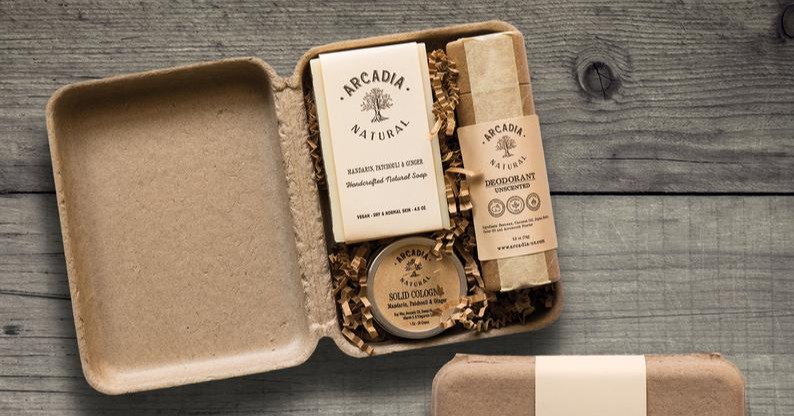 You've probably seen them before - videos where celebrities or everyday customers show off their purchases - be it fashion, jewellery, homewares or other premium products. There's always an air of excitement before the box is opened, with attention firmly placed on the box itself. This makes the unboxing experience just as exciting as using the product itself.
Your product is worth unboxing. However, the packaging needs to represent your brand. It needs to feel like it belongs in the unboxing experience. It also needs to be sustainable to further appeal to an ever environmentally-conscious consumer base. Here's what you need to know about creating a sustainable unboxing experience for your brand.
What is The Unboxing Experience?
The unboxing experience is the practice of filming or taking photos of someone 'unboxing' a product - revealing it outside of its packaging. But it's more than that - it's the anticipation and the excitement. It's how presentation makes up just as big a part as the product itself.
The unboxing experiences make a huge impact on sites like YouTube and applications like Instagram, bringing in millions of views. There are even social media accounts dedicated to exploring how products are actually packaged, like ThingTesting.
We've always believed products aren't the be-all and end-all of a brand. Now, it's also about the experience given through packaging. Packaging is no longer simple cardboard boxes - it's a vehicle for creativity and design. It's an opportunity to shout about your brand.
How To Create A Sustainable Unboxing Experience
The answer lies with the packaging you use. Are you going for plastic? Not an eco-friendly choice we're afraid - unless it's easily recyclable.
Fortunately, as the market becomes more obsessed with 'going green' and consumers care more about their impact on the environment, the sustainable packaging choices available to you are increasing by the day.
Here's what you need to do to create a sustainable unboxing experience:
1. Choose a Branding Solutions Provider
There are many on the market, but only true branding specialists will understand your needs and cater to them, ensuring you get exactly what you want from your packaging.
2. Choose an Eco-Friendly Packaging Material
Most products - especially homeware products - will be packaged in cardboard boxes. These are the perfect mediums for designing, they're functional and they're also eco-friendly. Cardboard boxes are recyclable and can be made from recycled materials, further reducing environmental impact.
However, packaging isn't just your box. Now you can find eco-friendly versions of just about any packaging - from biodegradable seals, bamboo tape, organic labels, recyclable mailing bags - even paper made from stone.
Using sustainable packaging materials helps show your brand is forward-thinking, understanding and aware of both ethics and social responsibility.
To see what kind of sustainable packaging trends are hitting the market now, explore this blog post.
3. Design The Packaging To Shout Your Brand
Your packaging can't be ordinary. It has to show what you're all about, be it quirkiness, luxury or something completely different.
Take, for example, this personalised men's self-care gift box by ArcadiaNatural. The packaging is simple, eco-friendly and tells a story. It all 'works' together in harmony, from the box itself to how the colours and arrangement match perfectly.
If you take a minimalist approach to design on your website and your products, your packaging should match. Alternatively, if it's luxury you're after, a little embossed design never hurt anyone.
Similarly, remember to consider the presentation. How the inside of your box is laid out is just as important as the outside. You don't want an unboxer opening a wonderfully-designed box to find a complete mess on the inside.
The size and shape of the packaging you're using are crucial here. Everything should fit together like a puzzle, from the box to the product to the other packaging materials you employ to keep your product safe.
4. REMEMBER YOUR INSERTS
The final consideration is more of a marketing ploy than anything else, but it helps create further interest. Inserts that offer money off on the next purchase and ones that offer personalised thank yous go a long way in creating repeat customers. It also shows to anyone viewing unboxing videos that you're a company that cares.
Why is The Unboxing Experience Important?
Every unboxing experience matters, even if you're not unboxing with the desire to record it and post it on YouTube. It's the first step in the relationship between product and consumer - the first solid experience of brand narrative that's tangible to them.
Without narrative, mission, method or objective, your brand seems a little undefined. Having the right packaging can fix that, as it tells the world what you're all about and teases the product within.
Packaging can represent quality, customer experience and attention to detail. These things have proven to keep customers coming back for more.
Good packaging can provide an emotional award. Imagine a product someone has been saving up for over time and finally they see it - the logo, lettering and name that they've become so enamoured with. The right unboxing experience can almost be cathartic.
Plus, packaging isn't there to make sales. Sales pitches can be cold and unfriendly, but packaging comes after a sale - it can effectively be whatever you want it to be. Packaging works to add value that doesn't even need to be there as the sale has already been made.
However, you should always work to include that extra value wherever possible. Added value means people will be more likely to unbox, film it and do your marketing for you.
Overall, creating a sustainable unboxing experience is about three things: sustainable packaging choice, design and brand narrative. Once you've achieved these things, you'll be well on your way to the viral unboxing experience of your dreams.
To explore the kind of sustainable packaging options available to you, explore our premium collection.
THE PREMIUM SUSTAINABLE COLLECTION
Over the last 3 years, we have heavily invested in developing sustainable materials for fashion branding to help brands meet their sustainable needs and goals. With sustainable sourcing, recycling and improved innovations in production methods, we have developed our latest premium sustainable collection.
We've gone past the styles traditionally associated with sustainability to promote something truly premium without compromising on environmental care. Luxury packaging options are only a click away.