How to Choose the Right Fashion Label Supplier
Written by Weavabel, published 03/01/22 12:37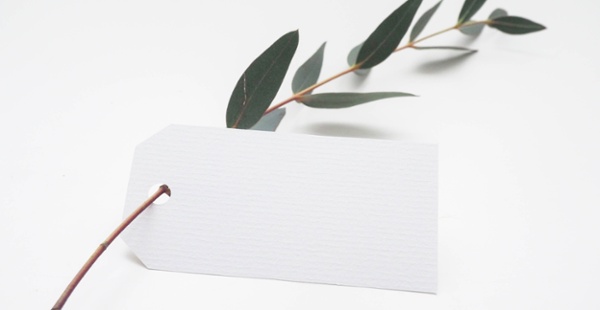 The right fashion label supplier should use advanced technology to meet your exact brand requirements. However, with so many options available, how do you choose the right one for your needs?

This blog outlines some of the key considerations you should carefully think about when selecting a fashion label supplier who can elevate your product offering and support you in taking your business to the next level.
Cost
You're working on a budget and need to keep money aside for other elements of your supply chain. This means it's crucial to work with a fashion label supplier who can offer you value for money.

As fashion labels are bespoke, the cost of getting them created can vary depending on who you decide to work with. The price you pay will be imposed by material quality, finishes, the complexity of the artwork, quantity and delivery.

The right fashion label supplier should be flexible in their approach. They should spend time working with your business to understand your budget and create a catered solution to meet your requirements.

There are different types of labels available, too. Some are more expensive than others. However, whichever option you choose, the right supplier should ensure you're never compromised on quality.
Quality
The right fashion label supplier should understand your business and create something guaranteed to leave an impression on your customers.

To do this, they should work with the latest digital printing technology. For example, your supplier should offer embroidered labels as their service offering.
This is because they let you add a strong branding touch to your garments and are a real signifier that your garments are of high quality.

The level of quality your supplier can offer will also depend on what materials they use during the manufacturing process. By using the right technology as part of their operation, they should provide you with a variety of different label types, including printed labels, care labels and woven labels, too.
Attention to Detail
It's likely you aren't just going to get a handful of labels created when you start working with a fashion label supplier. Depending on the size of your business, you may need hundreds created at a time.

As this is the case, you should always work with a supplier who works with integrity and has good attention to detail.
The supplier should work with a good print management system for this to happen. These systems are great at maintaining brand continuity by safely storing your artwork and specific label details so they can meet your requirements every time.
Personalisation
In a recent report, personalisation was named one of the number one trends to watch for fashion brands. This is because consumers want their purchases to reflect their values and express their uniqueness.
To meet the demands of your customers, your business should offer personalised packaging as part of your operation. This includes your labels. Therefore, the right supplier should create personalised fashion labels to help your business stand out and offer an enhanced level of service.

However, the types of personalisation you need might vary depending on your different ranges and customer base. A fashion label supplier should help you meet this demand by using the right technology to cater to your range of product types.
Customer Service
Like anyone you partner with, the right fashion label supplier should only focus on offering the best level of service. This means they should really get to know your brand, understand your goals and create a tailored solution to help you get to where you need to be, including options for stockholding and communicating with your vendors.
Demand can fluctuate for fashion businesses and they need to be aware of that. They should always accommodate you whenever you need that extra bit of support and be passionate about making your brand stand out.

To do this, they should be confident about experimenting and take the time out to offer their creative insight with their industry knowledge.
The right supplier should be FSC certified, too. This shows their environments are responsibly managed and meet the highest environmental and social standards.
LOCATION
You should always consider the location of a fashion label supplier before partnering with them, too. This can impact how accessible they are and how regularly you can be in touch to ensure the operation runs smoothly.
Strong partnerships are built on trust. To build trust, you must meet your supplier face to face. This ensures you can really get to know each other and understand how to constantly improve how you work alongside each other.
Therefore, choosing a supplier not located too far away may be wise. This will also ensure that you don't have to spend excessive amounts of your budget on shipping costs.
Sustainability
Sustainable fashion has been a buzzword in the industry for quite some time. This is where the materials, manufacture and sale of fashion are sourced and designed in the most environmentally and ethically sustainable way possible.

Consumer interest in sustainable fashion is growing at scale. It's believed that 67% of consumers consider sustainable materials to be a factor in purchasing a fashion item. To make sure you're keeping up the trend, you should work with a fashion label supplier who actively embraces sustainable practices as part of their operations.
As well as being FSC credited, they should also use the latest eco-friendly technology and look for ways to cut emissions. By working with sustainable partners, you'll do your bit for the environment and create positive brand awareness.
DO YOU NEED MORE GUIDANCE ON HOW TO EMBRACE SUSTAINABLE FASHION?
Download a copy of our checklist, which provides insight into the best sustainable packaging options, how to start sourcing raw materials and why you should work with a sustainable branding expert.
It's available to read below. Gain these valuable insights by downloading a copy today.