Printed Labels vs Woven Labels: Which are Better?
Written by Weavabel, published 06/05/20 19:41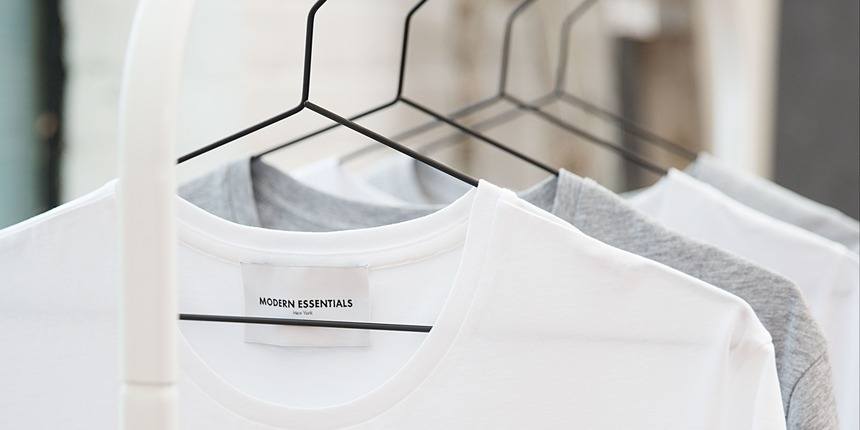 Different labels can give off a variety of impressions so it's vitally important that you choose the right one for your products. Otherwise, you could jeopardise the style of your whole range. But what's the difference between printed and woven labels? And which ones are better? This post will outline and explain the key differences.

We'll cover:
What are Printed Labels?
Printed labels are usually made of the following materials:
Satin
Cotton
Tyvek
Poly Blend e.g. Poly satin or Polycotton
Printed labels can contain logos and brand names that are digitally printed directly onto the material of choice (hence the name). With printed labels, there's essentially no limit to the palette of colours for you to choose from.

This is advantageous as you can create striking visuals on your garments, even right down to the label. Taking care over the little details is what connotes trust and quality in would be customers, and promotes brand loyalty in existing ones too because people like to know they're getting value for money.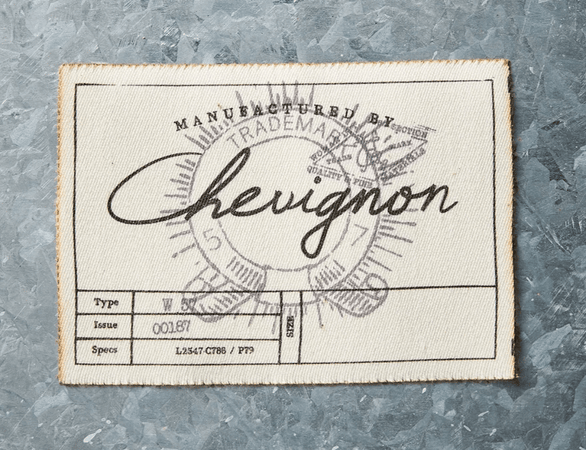 Printed labels are super precise, so you can be comfortable knowing that you're going to get exactly what you intended when drawing up your design. This includes achieving all the intricate details that your designs may require.

Even though they're printed, the labels are wash resistant. It'd be foolish to waste time on a garment label that comes off after the first wash. After all, they're a great way of boosting brand awareness if done correctly. Make sure that you use quality inks so that you can really take advantage of this resistance.

Printed labels are capable of a quicker turnaround time than woven ones - not that the latter are slow or expensive either, it's just a comparison. However, if you're producing a mass last-minute order, chances are that printed labels will have a shorter lead-in time than other methods.
What are Woven Labels?
Woven labels are made up of polyester threads that are woven together on a loom to present your desired designs and messaging. Woven labels are commonly made up of two main materials, these are:
Not only are your designs woven into the label, but the whole label itself is actually woven too. The fact the whole label is woven makes for an attractive soft feel to them, but they're durable too. Woven labels tend to last longer than printed labels due to the superior quality of material used.
A woven label is the perfect way to add a touch of class to your garments. The individual stitches give a more long-lasting look. It's a premium choice and one that oozes class onto any garment.
Woven labels are thought to be limited design-wise as they're woven on a loom. Printed labels can use a large palette of colours to create intricate, detailed designs. But woven labels are thought to be more for brand names, website addresses and maybe catchy straplines depending on the size of the label.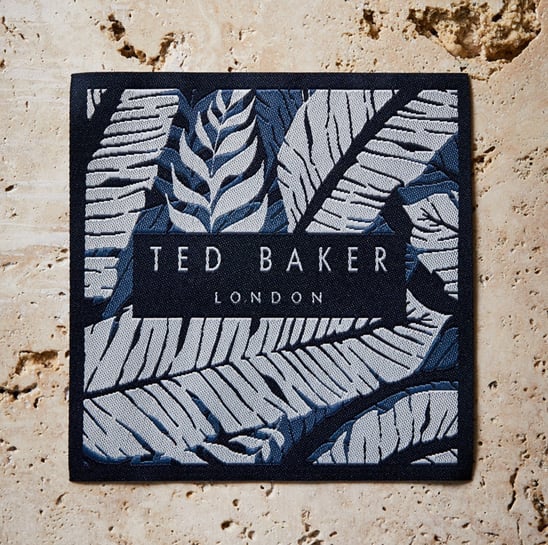 The Key Differences Between Printed and Woven
As mentioned earlier, different labels give off varying impressions so you're going to want to make sure that you choose the right one for your garments. There are various differences between the two, these are:
Price. Printed labels tend to be the cheaper option out of the two due to the ease of the production. Woven labels are done on a loom and require more attention, therefore they cost more and the materials tend to be of a more long-lasting quality. Woven labels are more expensive but it depends on your garment's purpose and price point.
Data Variation. Printed labels are usually used for labels where sizes are included as they can be more competitively priced due to easier set-up than woven labels.
Durability. Woven labels tend to last longer than printed ones. After all, they're carefully stitched as opposed to printed so they're more resistant to being put through a wash and repeatedly handled.
Professional quality. You'll notice that a lot of high-end fashion brands tend to use woven labels as opposed to printed ones. That's because they give off a more luxurious impression and make your garments appear to be more expensive. But printed labels done right offer the same professional look on lightweight garments too.
Intricacy of design. Brand names, contact details and website addresses are usually what you expect from a woven label - but if they're of big enough size, pretty intricate designs can be woven on to a label. Whereas printed labels are capable of combining hundreds of different colours together in a small place to produce intricate and advanced designs.
Want To See More Options?
Then you've come to the right place. From printed labels and swing tickets to embroidered badges and eco polybags, whatever your brand needs, our experienced and talented team are on hand to reach a creative solution. Follow the link below to see the full sustainable range.