What Branded Trims Add to Your Athleisure Range
Written by Weavabel, published 11/06/19 09:54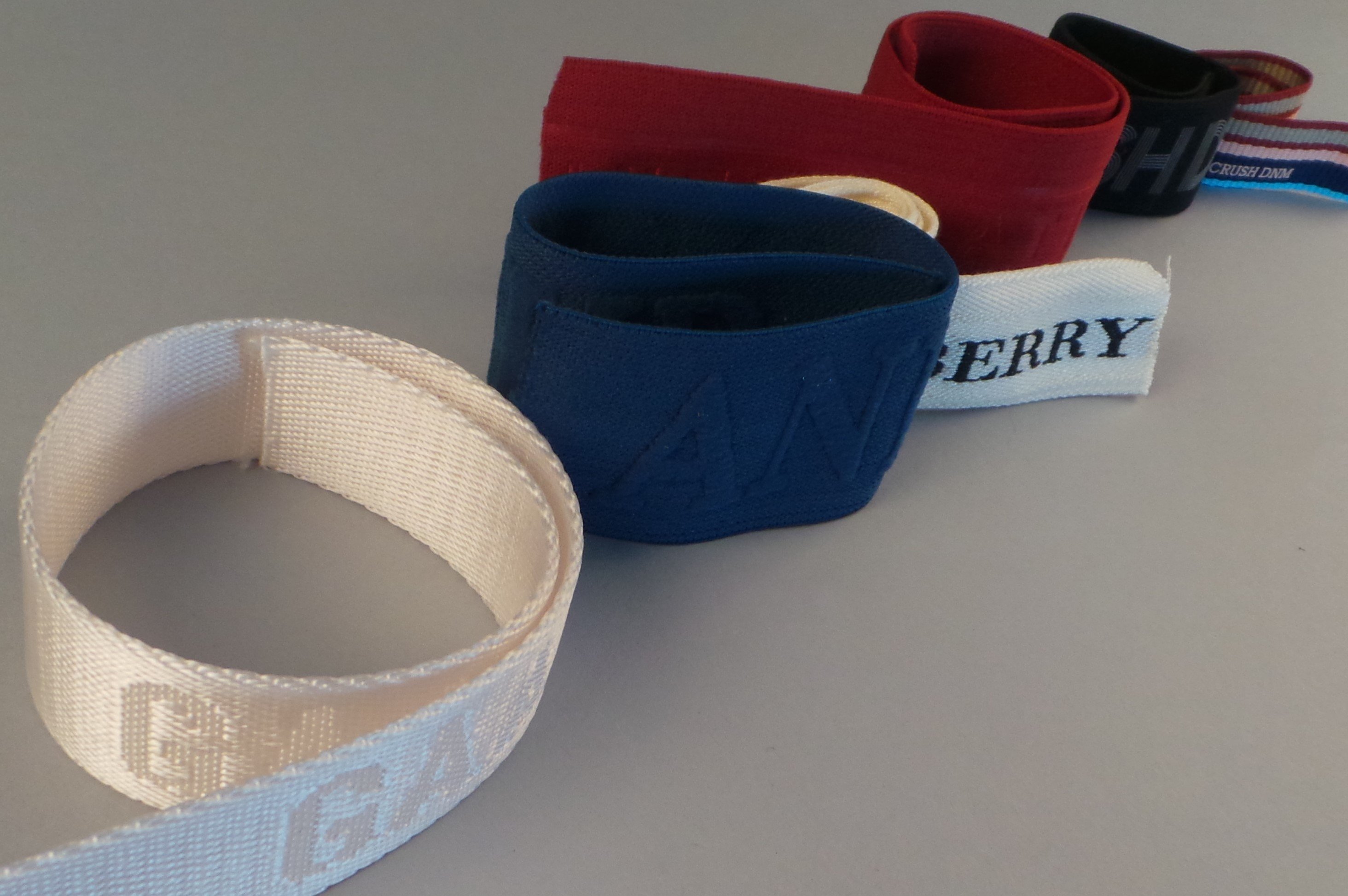 Athleisure is no longer new and niche. Its rise in popularity has been meteoric with well-established brands like Nike and Under Armour facing competition from relative newcomers like Rhone, Gymshark and Gym King. With so much choice available, brands need to find ways of making sure their products stand out.
The answer? Printed tapes and branded trims.
So, How Do They Enhance Your Athleisure Products?
They Add Value
No matter how you do it, whether it's with badges or trims, adding a logo or the brand name immediately adds perceived value. Think of the increase in value that Kanye West achieved by simply printing his designs on cheap Gildan t-shirts.
Including your logo elevates the garment and makes it more desirable for customers, ensuring it stands out from the rest. If you're trying to reach new markets and create a premium range, then branded trims are a great way of achieving this.
A Bold Statement
Branded trims on athleisure items look fantastic, it's as simple as that. They catch the eye and grab your attention, forcing you to take a closer look at the garment and who's made it. Just because consumers wearing your garments are working out, it doesn't mean they can't also look great.
Printed tapes are a simple yet effective way of enhancing the appearance of athleisure garments. Experiment with different designs and combinations to see how your target audience responds.
Raise Brand Awareness
Add tapes or branded trims and you'll be increasing brand awareness while raising your overall profile at the same time. The wearer of the garment will become a walking, cycling or running advert for your brand.
This free marketing is a great benefit of branded trims. Other gymgoers, athletes or people who are just passing will see how good the clothing looks and want to find out more. Think about working with social media influencers. They can wear your clothing in videos and show their followers how high-quality your clothing is.
Part of the Structure
Typically, branded trims and tapes don't need to be too strong as they aren't functional parts of the garment. They're normally added for comfort and style. They can, however, be adapted to be more functional.
If you combine trims with metal or plastic components, then they can function as belts or braces - making them a vital part of the garment's structure.
The Different Ways You Can Add Them To Your Athleisure Range
To add the branding or logo, the graphics can be woven into the elastic so that they form a part of the existing structure.


The graphics can be added via screen printing. This is more cost-effective as a plain elastic band is used to print the graphics onto.


For an athletic effect, the graphics can be printed in silicone which can then be raised to give a three-dimensional impression.


Herringbone weaving can provide more texture to the base of the trim. This technique creates diagonal lines which then meet and go at right angles.


Webbing tape can also be used for belts and braces thanks to its strength. This technique results in a robust finish that's also used to make seat belts. For a subtle branding option, weave graphics onto the tape.
Branded Trim and Printed Tape Examples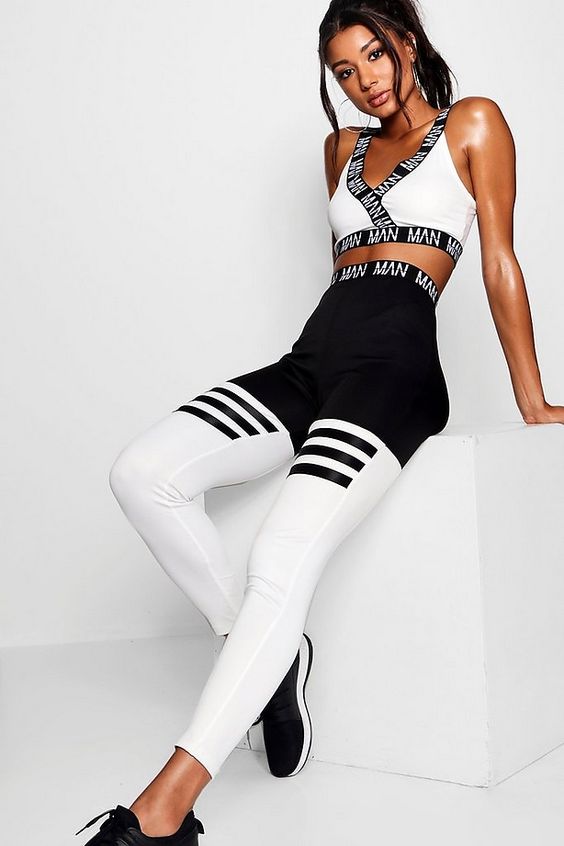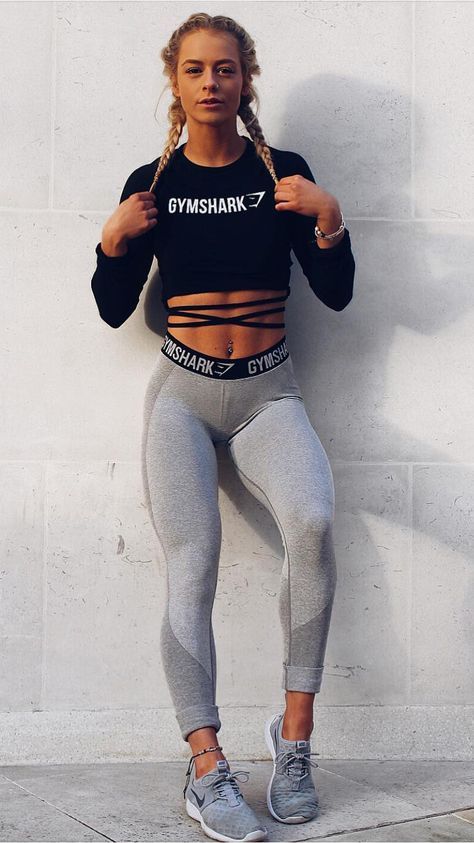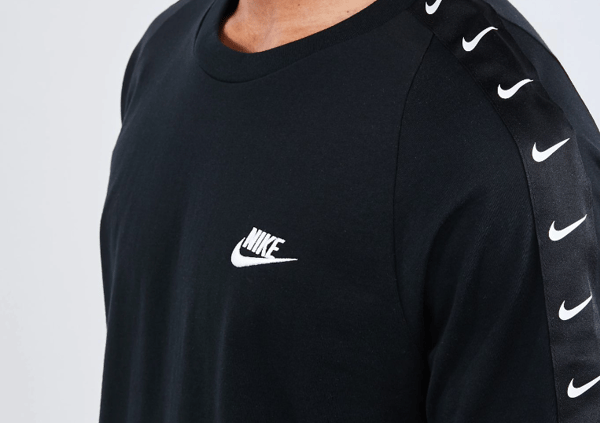 The three examples pictured here immediately catch your eye with printed tapes and branded trims. They take otherwise plain clothing and give them a striking focal point that elevates them from being ordinary.
Their designs aren't overly complicated, but they're engaging enough to ensure that they stand out. All three use the contrast between dark/grey and white to make the branding the key part of each garment. Black and white clothing is always traditionally popular, attracting the attention of all kinds of demographics.
With so many brands looking to have a slice of the athleisure market, it's important you do everything possible to attract customers and stand out. Branded trims are a good start, but there are many more options available.
Speak to our team about printed tapes
If you're looking to enhance your athleisure range and you'd like to find out more about printed tapes and branded trims, then feel free to get in touch with a member of our team today. We can provide a creative solution to ensure your garments are as appealing and eye-catching as possible. Contact us now using the link below.