Eco Packaging Materials
Written by Weavabel, published 18/11/19 13:28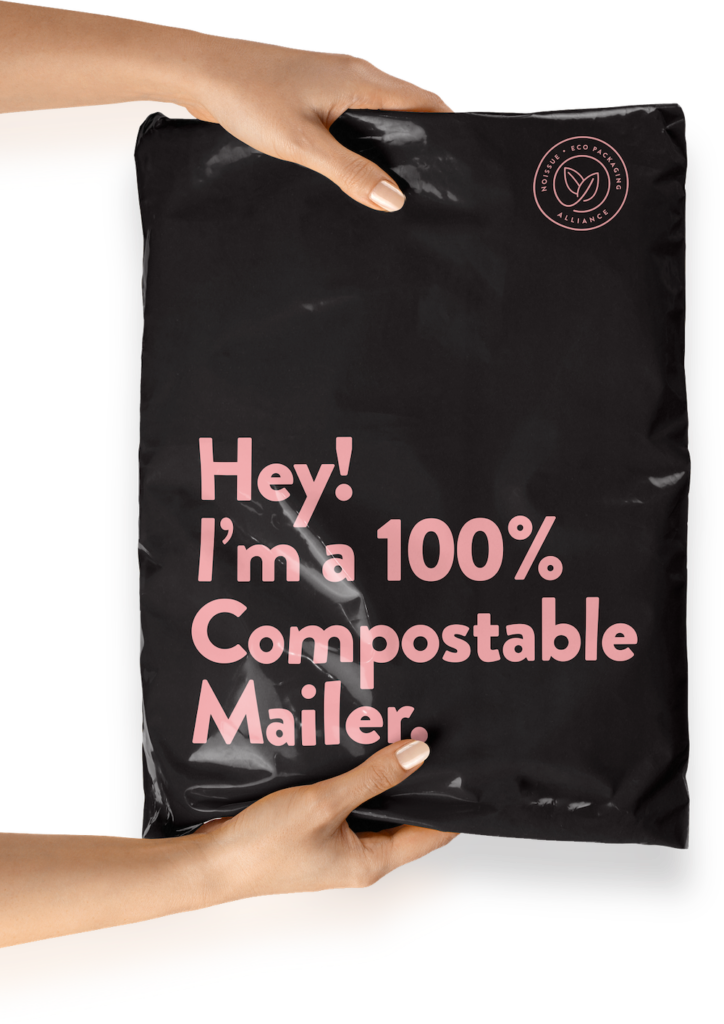 There are many different types of packaging on the market today. They can be made to be beautiful, practical, innovative, playful or even a mixture of those things. What are the most common, most useful types? And how can they be made to stand out against all other packaging designs?
Here are some of the types of packaging materials, sustainable alternatives and creative examples:
CARDBOARD AND PAPER
Cardboard is the classic packaging material. Lightweight, inexpensive and versatile, it's a great way to package your items and know that they're secure. It's also very easy to brand, suiting either minimalist or intricate print designs.
Cardboard itself is an umbrella term and can be used to describe specific items such as paperboard or corrugated fiberboard. Corrugated paper provides a light and strong packaging option.
Like cardboard, paper is used as both a primary and secondary packaging material. Paper is also a great product to include a printed design.
It's usually included as wrapping or a non-plastic alternative to package filling, further protecting your items.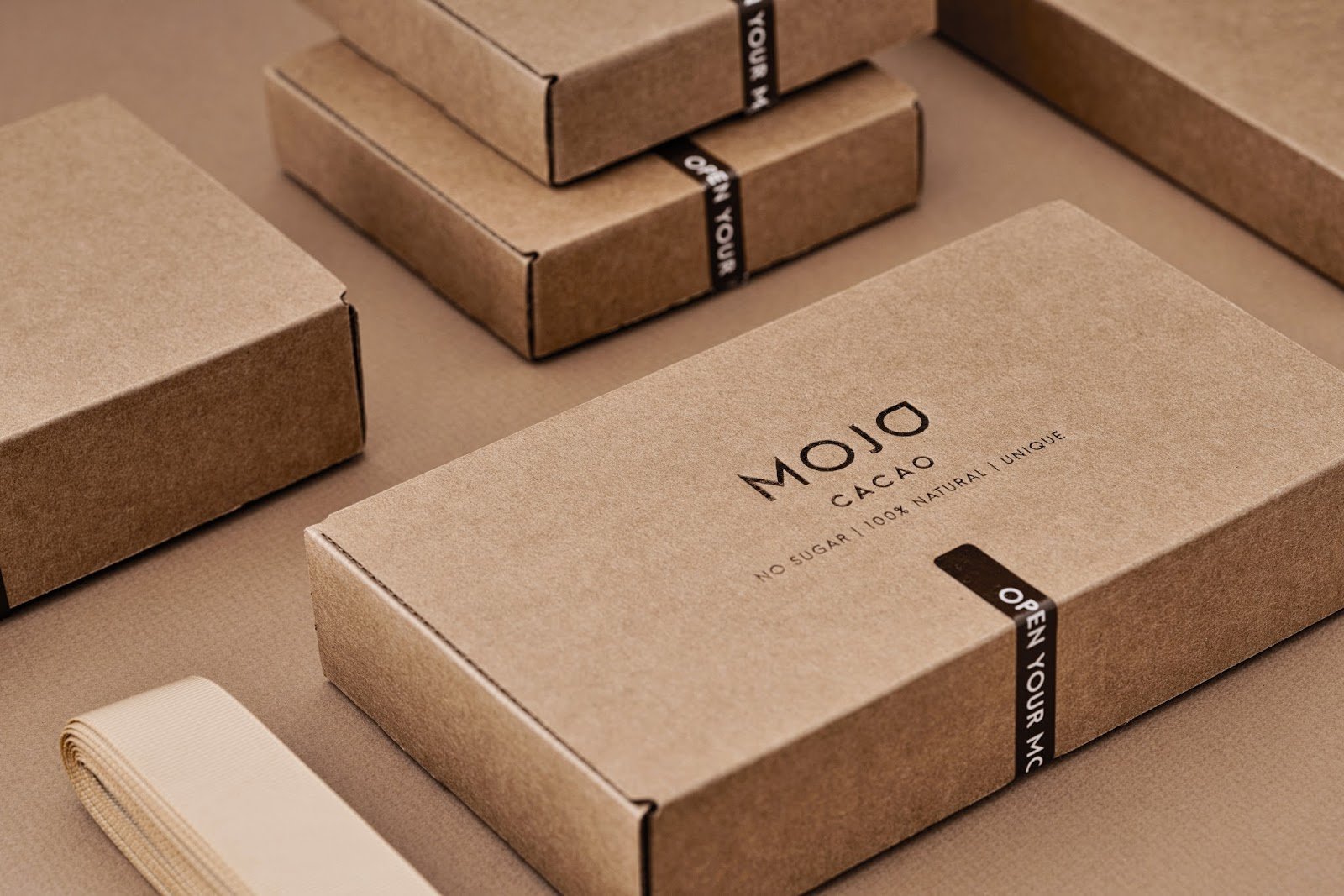 Credit: Packaging of the World
CAN CARDBOARD BE ECO-FRIENDLY?
Yes it can! Cardboard and paper are already quite eco-friendly, due to their composition. They're made from paper or pulp and are widely recycled.
To make your use of cardboard and paper even more eco-friendly, invest in packaging that is made from recycled products. This reduces the demand and production of virgin paper products, further reducing your carbon footprint.
Kraft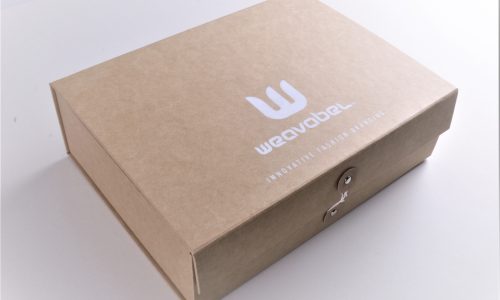 Kraft is a good alternative to plastic for mailing bags and other packaging items such as boxes. It's treated with fewer chemicals than a standard paper and is fully recyclable and biodegradable. It's also strong, durable and cost effective. This material can be FSC-certified.
PLASTICS
Plastics are used in practically everything because of their cheap price point and adaptability. You find plastic in everything from paperclips to spacecrafts.
CAN PLASTIC BE ECO-FRIENDLY?
Usually, not really. But there are alternatives.
Because plastic pollution is such an issue today, alternatives are ever more desirable for both companies and consumers.
If you're looking into plastic packaging but are curious about what's an eco-friendly alternative, ask yourself 'Could I make the same packaging design with natural materials such as wood or paper?'. If the answer is an easy 'yes', then simply choose a new material.
Furthermore, we are now seeing the rise of biodegradable plastic - plastics made from natural materials that will degrade over time, lessening their impact on ecosystems.
Credit: Noissue
Packaging can make or break your brand. It can offer further benefits to the customer, either in terms of practicality or aesthetic value. It also provides an inexpensive way of advertising. The tricky bit is how to capitalise on it properly.
With all these types of packaging on the market today, how can you choose the right one which will fit your brand and allow your product to stand out?
The 4 alternatives to plastic:
1. Green PE (Sugar Cane)
Green PE is a plastic produced from sugarcane ethanol which is a renewable raw material. The material is bio-based, meaning it is made from sugar cane waste. The bio-based source makes this product carbon neutral and the raw material remain 100% recyclable.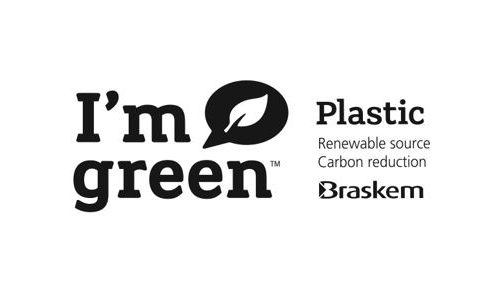 2. 100% recycled low-density polyethylene (LDPE)
Recycled LDPE is a material which is sourced from pre-consumer plastic waste. It's made by using LDPE offcuts from other products and then these are repurposed into new items. This waste would otherwise end up in a landfill and therefore is a sustainable alternative to standard plastic. This type of plastic is recyclable.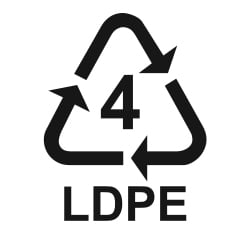 3. 100% low-density polyethylene (LDPE) with D2W additive
LDPE polybags with a d2w additive enables the material to break down. The d2w additive is mixed with the LDPE pellets during production. The bag can biodegrade, reducing plastic waste in the environment or landfill. This type of plastic is biodegradable & recyclable, it takes 12 – 24 months to biodegrade.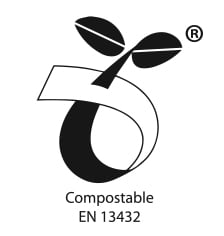 4. Cornstarch
Cornstarch is a biodegradable plastic which is made from natural plant materials. It is made when a cornstarch base & modified biopolymers are mixed. The material can biodegrade in composting conditions but isn't recyclable. It takes 10 – 18 months to biodegrade.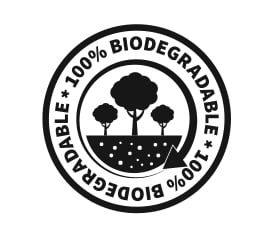 START YOUR PACKAGING JOURNEY TODAY
If you're looking to package your items but you're not sure where to begin, you'll need a helpful guide that shows you all the steps necessary to getting a package design to a finished product.
Our 'All Inclusive Guide to Product Packaging Types' does just that. It will help you assess your needs, get to know printing methods and even answer your burning design questions.
Simply click the link below to download.