What Is the Most Sustainable Packaging?
Written by Weavabel, published 29/11/19 16:28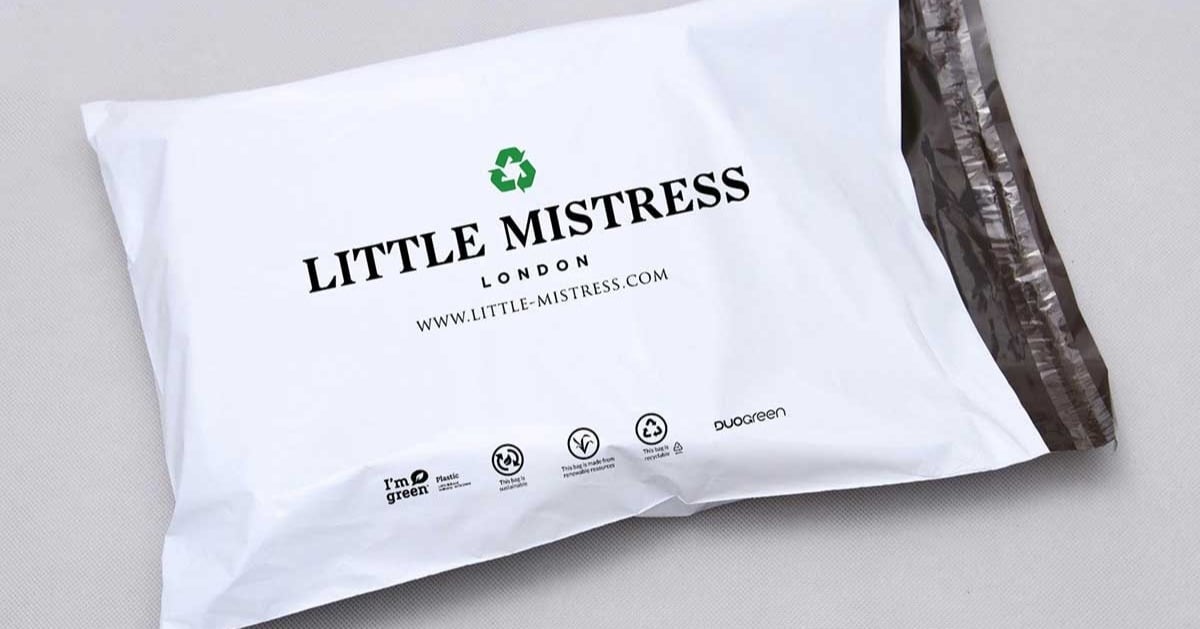 It's not just a case of asking "What is the most sustainable packaging?". With the recent spotlight on sustainability, there are more eco-friendly alternatives than ever before.
There have also been many breakthroughs in plant-based and biodegradable plastic packaging. This means that it's getting easier for your brand to reduce its impact on the environment.
Packaging Made With More Than One Purpose in Mind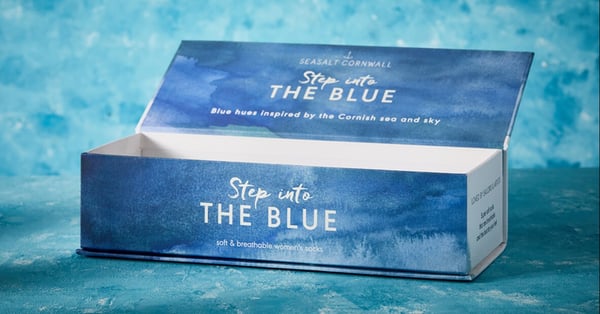 A bland, brown packaging solution is likely to go straight in the bin after a customer receives your goods. Packaging isn't something you want to keep around the house - unless it's unique.
Interesting textures, colours and high-quality printing techniques can all be used to market your product. It's a continuation of your branding narrative. A showcase-worthy design not only excites the buyers but it's more sustainable too. They're more likely to reuse and display it. Big brands are already making strides towards more sustainable alternatives.
The British company Monday's Child sells high-end children's clothing for special occasions. Their packaging doubles as a doll's house for its young users, adding extra value to the packaging.
Sustainable sock brand Seasalt (pictured above) has a display box with a magnetic closure made entirely from recycled card. Their innovative packaging design can be reused countless times for trinkets and the product itself.
However, although having packaging that's intended for a keepsake, it's the brands' responsibility to educate consumers about their packaging. If brands fail to educate consumers in compliance, reusable items can become more harmful because they require more material to produce.
Biodegradable & Compostable Packaging Solutions
There's understandable pressure to improve packaging properties so that the customers' eco-friendly needs can be met in a sustainable way.
Biodegradable packaging is highly functional and sustainable solutions to plastics. Compostable packaging can be treated as organic waste as it decomposes naturally and in some circumstances, it takes only six months to become natural fertiliser for soil and plants.
Cornstarch
Biodegradable plastics (bioplastics) are produced by using substances such as cornstarch which is made from natural plant materials. They don't cause any pollution if disposed of correctly as their composition is made up of completely edible biomasses.
Corn-based packaging material can be made into fibre or film and the raw material is sustainable, cheap and easy to produce. These have a frosted effect and take 10 to 18 months to biodegrade.
Paper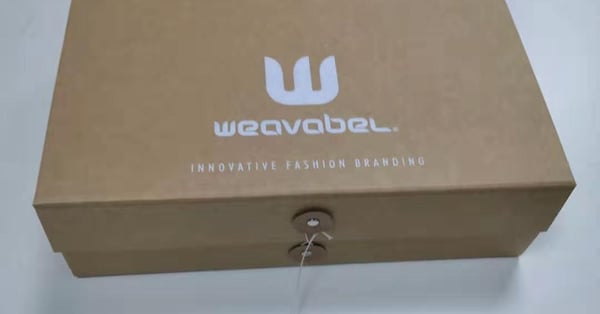 Paper, such as kraft, is one of the oldest forms of flexible packaging that was used initially to protect delicate items of value. No longer do you have to settle for something that's eco-friendly but has a grainy and inexpensive feel.
Kraft is undeniably a strong material when compacted, making it perfect for protecting delicate garments and accessories. Not only that but it's also a great alternative to polythene air pillows that are hazardous to the environment. It's also biodegradable because it's made from plant materials, not to mention it's easy to recycle.
Sugarcane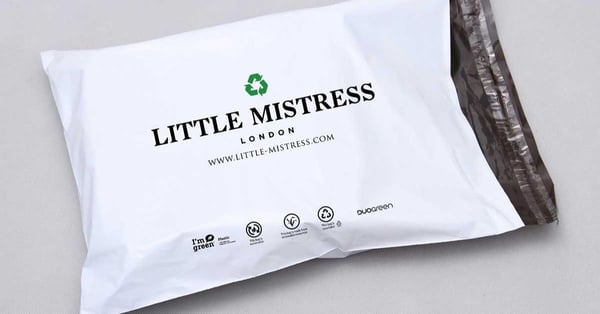 Many brands like Pink Boutique are taking significant leaps toward eco-friendly packaging. It switched from polythene mailing bags to a greener alternative made from sugarcane. As well as being a water-efficient crop, sugarcane absorbs carbon dioxide from the atmosphere as it grows and the finished sugarcane bag is entirely recyclable.
Also having a sweet tooth, fashion brand Little Mistress has made the transition to sustainable packaging. Their new mailing bags are made entirely from Green PE which is a bio-based thermoplastic resin that comes from sugarcane ethanol. The bio based source makes this product carbon neutral and the raw material remain 100% recyclable.
These are just some of the most sustainable packaging options. With the world growing ever conscious, there are alternatives being developed every day.
Discover More Sustainable Packaging Solutions
Sourcing eco-friendly packaging can be time-consuming if you don't know what to look for. Aim to use alternatives for your trims or choosing to work alongside a manufacturer who actively puts money towards sustainable offerings and products.
To help you make packaging decisions that are kinder to the environment we've created our Eco-Friendly Product Guide. You can learn all about what a branding specialist has to offer to support your more sustainable footprint. To discover your options when comes it to packaging, click the link below.