The Role Print Production Plays in the Fashion Industry
Written by Weavabel, published 19/03/20 09:55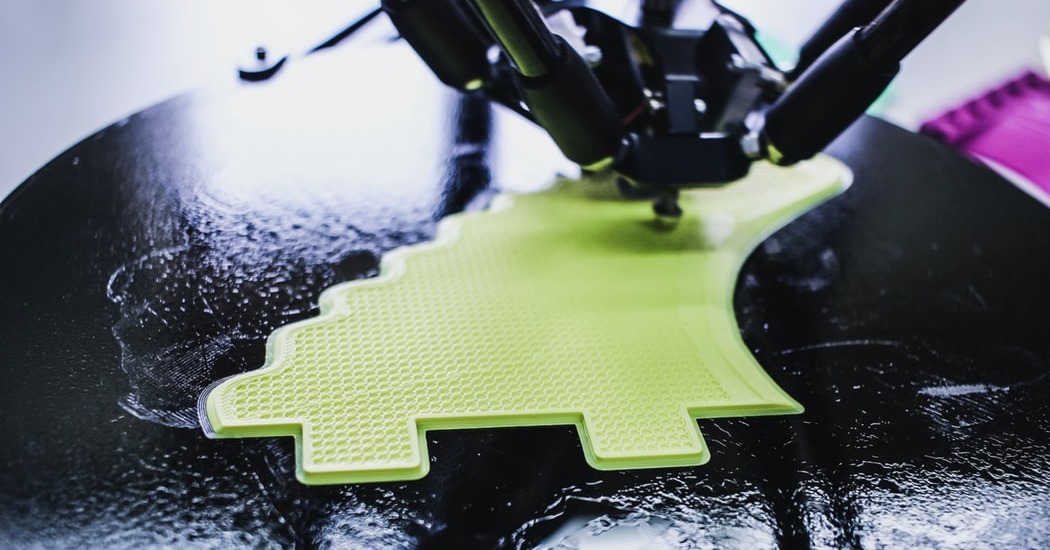 With the fashion landscape quickly evolving and trends changing with the season, print production continues to prosper. From 3D printed sneakers to swing tags with style, here are the roles print production plays in the fashion industry.
A 3D Printing Performance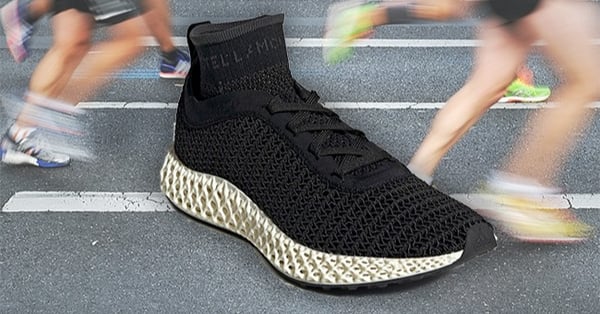 Find out more.
Bespoke clothing is expensive because it's made specifically to fit your body. However, 3D printing can change all of those preconceptions and make custom-designed clothing a concept ripe for the mass-market audience.
Although we won't see 3D printed fashion on our highstreet quite yet, 3D printing has brought a fresh wave of innovation to runway shows and looks promising in the forecast.
We saw this when athleisure big players Adidas and eco-friendly hero Stella McCartney collaborated to create a pair of stylish, yet sustainable sneakers. Throughout their long partnership, McCartney has infused her eco-friendly processes into the products, using recycled materials and ocean plastic in their assemblage.
Adidas now also has its own dedicated 3D range of sneakers. Here are some more examples of brands utilising the revolutionary 3D printing technology.
XYZ Bag: Italian brand creating customisable 3D printed handbags with leather straps and robust printed shells.
Nervous System: Jewelers mimicking patterns found in nature by 3D printing the mould in wax and casting it in sterling silver.
Ministry of Supply: This innovative brand introduced 3D printed jackets with no seams that were designed perfectly to suit each individual.
Some companies are already offering 3D printed products, opening the door to many more possibilities in the future. Although the role 3D printing in the industry is fairly small right now, it has the potential to take the lead in forthcoming fashion.
The Portrayal of Printed Packaging & Trims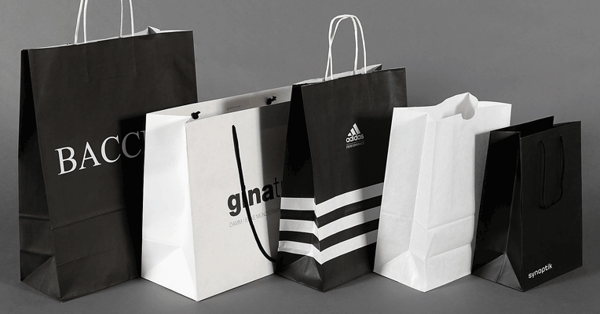 Find out more.
Fashion has been notoriously reliant on packaging to impact a consumers' purchasing decision. Think of fashion giants like Gucci and Tiffany & Co. It's a big part of the customer experience and now it's often the first thing consumers see of your brand if you're mostly eCommerce focused.
One of the simplest yet most effective ways of promoting your brand is through your product's packaging and trims. The design is one area in particular where you can gain that all-important edge over your competitors and really reinforce your brand's ethos.
Here are just a few printing techniques you can leverage for your branding and what they can convey to your consumer.
Matte lamination in print production:

High-end brands are choosing

matte

as it's the perfect canvas for printing techniques like debossing and renewable inks.

Gloss lamination in print production: Gloss laminate is visually stimulating in a retail environment. It produces vibrant, bold lines and dynamic colours - especially when used on design-heavy pieces.
Foil stamping: A way to enhance your overall design using matte or metallic foil and heat pressure. The visual and textural effect demands attention.

Embossing and debossing: A tactile technique that indents or raises text and images. It's subtle but highly effective for consumers taking a closer look at your garments trims or packaging.
From unique unboxing experiences to packaging that tells a story, you can get ahead of the curve by immersing yourself in packaging trends that will play a pivotal role in the near future.
When producing your packaging, as well as design considerations, you need to be mindful of the negative environmental impact it can have. Fortunately, with the recent spotlight on sustainability, there are more eco-friendly alternatives than ever before for you to utilise.
In the past, the majority of printing was done with petroleum-based inks, contributing a significant amount of CO2 emissions in the process. However, there are now less harmful choices like vegetable inks available. It has the ability to produce a more eco-friendly final product without compromising on quality, especially when paired with biodegradable packaging materials.
Print production plays a larger role than you first thought. So, why don't you let it take centre stage?
Learn More About Print Productions Purpose With Our Packaging Guide
Packaging is crucial in building a brand's identity in the fashion industry. Often, it can be the all-important difference between consumers buying your products or purchasing with your competitors.
Bringing a new packaging idea to life can seem like a daunting task at first, but everybody needs to start somewhere. In this guide, you'll find the essential information you need to know throughout the entire process. We've covered the steps that will improve your consumers' unboxing experience.
By the end, you'll know how to transform your brand and move ahead with your packaging. Click the link below to gain access.