Recycling Packaging Waste Regulations — 3 Steps to Compliance
Written by Weavabel, published 03/11/21 13:00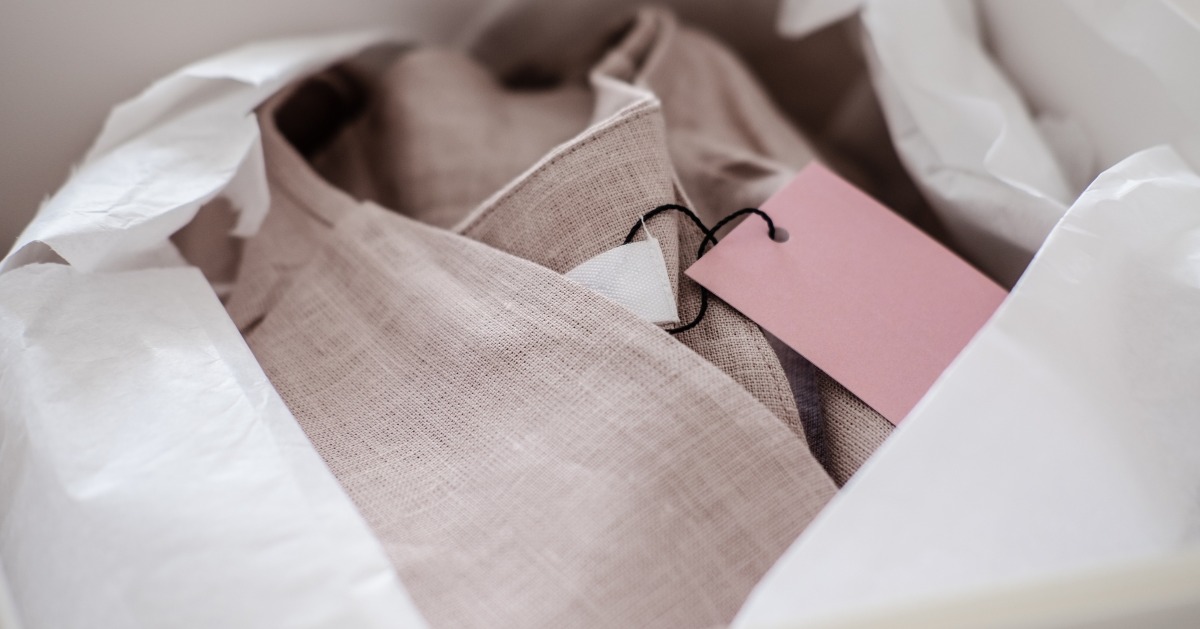 Many businesses are unaware that Packaging Waste Regulations even exist. If you're a business that produces, uses or sells packaging products, you're based in the UK and you have a turnover of over £2 million, then the legislation applies to you and you need to report your packaging use.
The regulations aim to increase the amount of packaging waste that's recycled and recovered, reduce how much packaging is produced in the first place and lower the volume of packaging that ends up in landfills. Even if it doesn't apply to you right away, it's good to know you're doing your part to stay compliant. So, here are three ways to comply with recycling packaging regulations, such as Packaging Waste Regulations.
What Are the Regulations?
The regulations were first launched in 1997 and have transformed ever since, eventually settling with Packaging Waste Regulations in 2007. It's a collective responsibility, where every business producing or using packaging contributes towards the cost of recycling and recovery.
That means any business classed as a producer of packaging is responsible for the environmental impact they cause. The more they create, the bigger the proportion they pay towards the costs associated with recycling and recovery. By doing this, it reduces how much packaging ends up in landfills.
How the Regulations Work
The regulations resulted in Packaging Recovery Notes (PRN) being introduced, where the price can vary depending on how accessible the recycled materials are. It tends to apply to four business types that typically qualify for the regulations, including:
Sellers such as retail stores that are responsible for 48% of recycling/recovery.
Packers such as companies filling boxes with products that are responsible for 37% of recycling/recovery.
Converters manufacturing materials like corrugated boxes that are responsible for 9% of recycling/recovery.
Raw material manufacturers such as those who make corrugated cardboard materials for cardboard boxes that are responsible for 6% of recycling/recovery.
Any business that qualifies for the Packaging Waste Regulations needs to meet annual targets relating to the type and weight of packaging used and produced. According to the government website, the process involves:
Registering as a packaging producer by 7th April
Meeting recycling and recovery obligations
Obtaining compliance evidence
Submitting a certificate of compliance (CoC)
The government's targets determine how many tonnes your business is responsible for — then you need to commit to recycling an equal amount of the particular material, but you don't do this yourself. The PRN is the evidence that you've recycled the correct amount from an approved recycler.
Then, you need to provide evidence so you stay compliant. If you know you qualify for the Packaging Waste Regulations, here are three ways you can stay compliant.
3 Steps to Recycling Packaging Waste Regulations Compliance
Step 1: Register
The deadline every year is 7th April, so make sure you register your business by then. If you qualify for the Packaging Waste Regulations and miss this cutoff point, you've technically committed an offence and can result in prosecution. But don't worry, registration is simple, and so far, no business has suffered a penalty for late registration.
You can either register yourself with the relevant environment agency by yourself or do it through an approved, third-party scheme through the National Packaging Waste Database. If you outsource it, there are around 20 third parties you can work with who'll take on the compliance responsibilities.
Step 2: Understand the Data Requirements and Targets
As each business type has a different level of responsibility, it's essential to know what your targets are. Plus, the targets can differ depending on the kind of materials, too. For example, the targets for paper and card will be different from aluminium, wood and plastic. Some businesses prefer the simpler option — registering as a small producer to use simple calculations where the government sets tonnage multiplied by turnover.
To stay compliant with the Packaging Waste Regulations, make sure you stay updated with the recycling targets for specific materials. In 2020, for instance, the recycling target for paper and cardboard was 75%, whereas it was 48% for wood. The overall targets are higher than recycling targets, too, as the PRN evidence makes up the difference.
Here's what the 2022 targets look like:
Glass: 82%
Aluminium: 72%
Steel: 87%
Paper and cardboard: 83%
Plastic: 61%
Wood: 35%
Total recycling: 77%
To be compliant, you need to meet the targets based on your percentage of responsibility.
Step 3: Pay the Fees
Unfortunately, compliance comes at a price. According to the government website, you need to pay a fee regardless of whether you register yourself or through a third party. It's simple — if you don't pay the fees, you won't be compliant. Here's a quick breakdown of the costs you'll pay depending on the route you take:
Full producer: £776 (direct registrant) or £564 (through a scheme)
Small producer: £562 (direct registrant) or £345 (through a scheme)
There are some other small-print costs you could potentially incur. For example, agencies charge a £110 fee for late registrations and a £220 fee for re-submissions if the original was wrong.
By following the three steps, you'll be in a much better place and comply with the Packaging Waste Regulations. If you're on a journey to achieve sustainable packaging standards, find out how we can help.
Follow in the Footsteps of The White Company, Hush, Les Lunes and La Redoute
The fashion industry is changing and meeting consumer demands of becoming more sustainable is on the rise. If you're trying to adopt sustainable packaging for your brand and want to know how other big-name brands have successfully done the same, make sure to download our new case studies booklet.
In it, you'll learn how The White Company, Hush, Les Lunes and La Redoute have become more sustainable with their packaging and how they're leading the way in environmentalism. Get access today using the button below.
[CTA]