5 Packaging Trends That Will Blow Your Mind in 2020
Written by Weavabel, published 13/01/20 17:28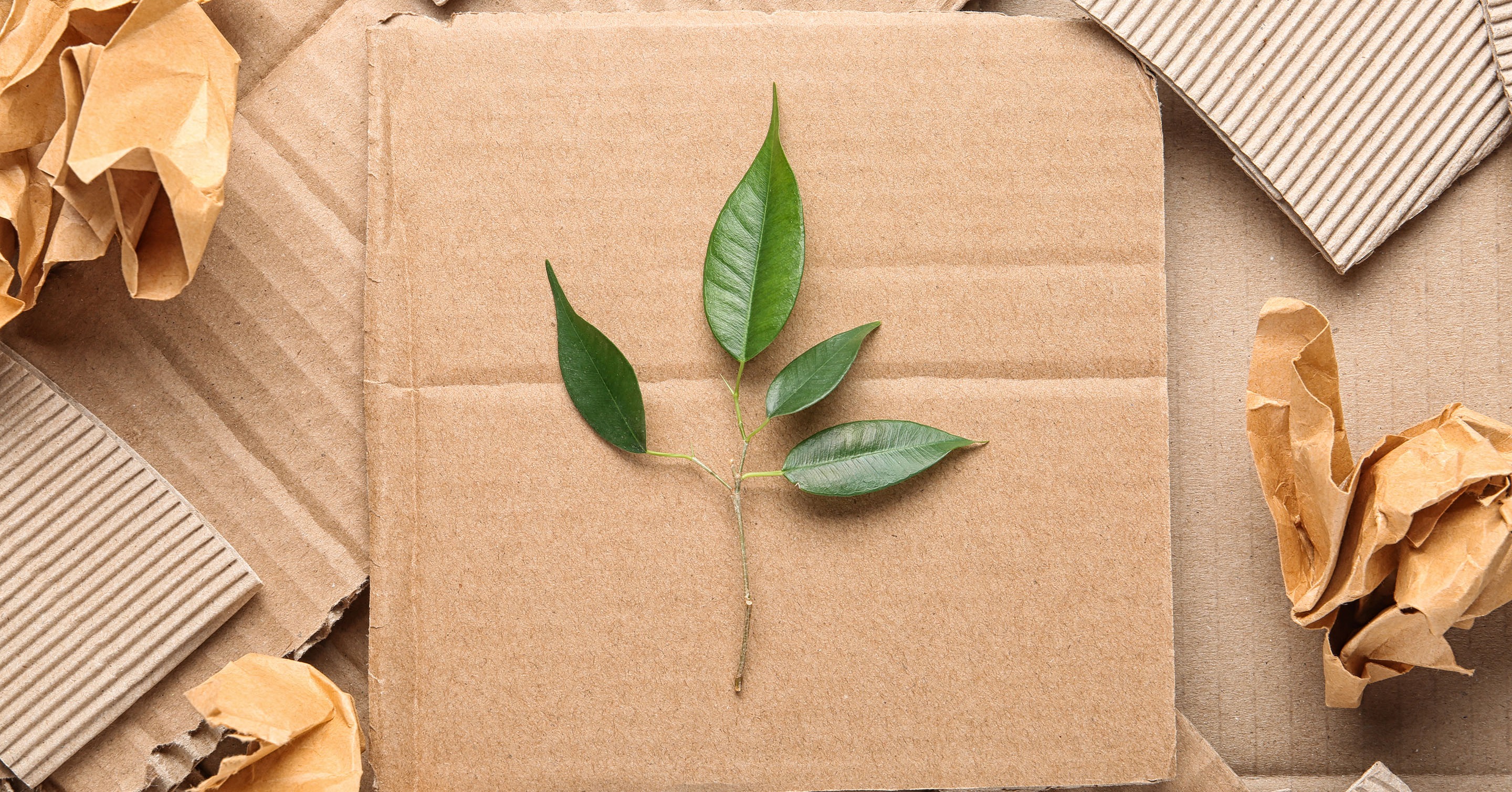 In 2019, we saw sustainable packaging succeed, minimalism triumph and playful graphics takeover. With the start of the new decade, 2020 is set to be a fantastic year for packaging design trends. Colour, illustration and other design elements are coming together to create unexpected product packaging that helps brands break through the noise.
Packaging With a Narrative
A Truly Unique Unboxing Experience
Eco & User-Friendly Packaging
Smarter Packaging Solutions
Satisfyingly Structured Design


1. Packaging With a Narrative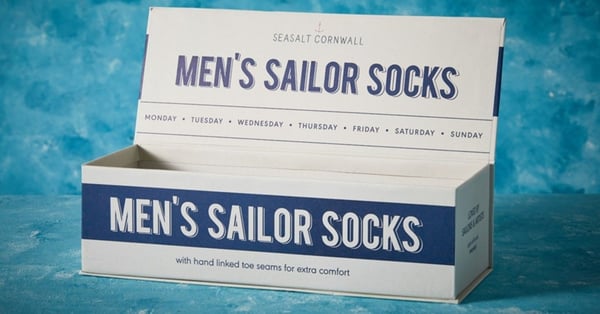 In 2020, brands will need more than just pretty packaging to make an impact. If they really want to connect with their customers, they'll need to elevate their packaging, using it to show their brand's ethos.
Packaging can weave a tale around your brand and can make for an effective marketing tactic. From startups to fashion giants, packaging is a key touchpoint between a brand and a customer. When the vast majority of eCommerce packaging is generic, putting effort into a packaging design that reflects your identity will really help to set you apart from the competition.
Think about what parts of your story are likely to resonate with your audience. Every brand has some fun anecdotes behind it.
2. A Truly Unique Unboxing Experience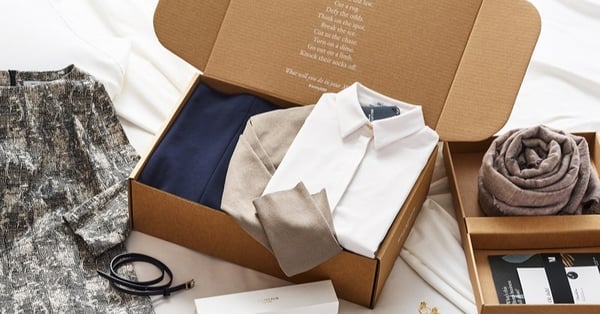 Find out more
The unboxing experience is pivotal for consumers. A successful unboxing is like a great piece of theatre - to really wow your customers, you need to create anticipation.
Think branded tissue paper for a touch of luxury, attractive packaging inserts or a custom shaped box - all of this adds anticipation and excitement to the purchase. Although high-end fashion brands are the masters of this, it's easily achievable by brands of any size and sectors.
Do you know that 40% of consumers will share photos and videos of a purchase online if it came in premium packaging? That's why it's so important to create a memorable unboxing experience.
3. Eco & User-Friendly Packaging
Climate change is a crisis point. So one of the most important packaging design trends of 2020, undoubtedly, sees brands taking a more eco-friendly approach to packaging.
One of the biggest challenges for designers and brands will be to find ecological packaging alternatives to current harmful materials. Corn starch can take polystyrene's place and plant-based alternatives are being created daily.
It's not enough to be talking about it anymore - change is imperative.
You can expect more brands to move towards packaging that's easily recyclable, minimalistic and made with more than one purpose in mind. An eCommerce consumer study in 2019 highlighted that 62% now say they would be more likely to buy from a brand that uses eco-friendly packaging.
This will push designers to think outside of the box, experimenting with materials like kraft and corrugated cardboard in ways previously unimagined. For more eco-friendly materials and inspiration, take a look at what an accomplished sustainable packaging specialist pioneers here.
4. Smarter Packaging Solutions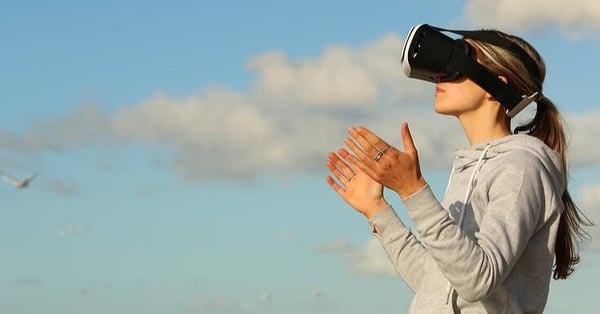 Find out more
Smart packaging will trend in 2020, with augmented reality (AR), cloud labelling, anti-counterfeiting packs and track-and-trace tech set to flourish.
As we see an increase in consumers holding businesses to a higher standard of environmental consciousness, AR-enabled packaging, with its infinite scalability, has the ability to educate customers on environmental impact. It also allows businesses to encourage an eco-friendly approach while maintaining brand and user engagement.
Packaging paired with AR can be used for immersive storytelling, surprising and delighting users, but also informing about the brand's wider message. It's a savvy move for businesses. The next wave of digital transformation will take labelling to the cloud in 2020.
5. Satisfyingly Structured Design
Find out more
There's something inherently refreshing about structure in design. Not only is it visually appealing, but it also lends a sense of balance and order. Which is why you'll see more neatly structured, ordered layouts in the packaging world.
This packaging trend is all about the typography and how it's used in the design. Text, which is usually comprised of a variety of unique and interesting font combinations, is a design all on its own. And makes for easy readability and a sense of structure that appeals to consumers.
This newfound love for typography allows designers to take a more minimalistic approach to the rest of the design. While these typography-strong packaging designs are already all over shelves (think luxury brands like Gucci, Prada and Vivienne Westwood) - expect this trend to really soar in 2020.
The best part? It's an easy way to remain consistent in all your branding. Your packaging is more important than you think. So who do you trust with this crucial component?
Get Ahead of the Trends With Our Packaging Guide
Packaging is a crucial component in building a brand's image and identity. Often, it can be the all-important difference between consumers buying your products or purchasing with your competitors.
Bringing a new packaging idea to life can seem like a daunting task at first, but everybody needs to start somewhere. In this guide, you'll find the essential information you need to know throughout the entire process. We've covered the steps that will improve your consumers' unboxing experience.
By the end, you'll know how to transform your brand and move ahead with your packaging.