Innovate or Die
Written by Weavabel, published 08/02/17 10:12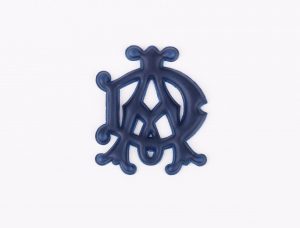 With the athleisure trend growing massively. The requirement for flexible, stretchy and streamlined branding options have opened up new innovation for fashion branding trims. Think silicone, heat transfers, rubber, neoprene.
Adidas has just unveiled a 'pinnacle performance' shoe for women. Ultraboost X has been developed with motion capture technology to see the exact points where female runners need the most support and where the foot needs room for expansion. Sculpted, changing-shape materials call for innovation and development in branding techniques.
We suggest a few of the following trending branding options for your sporty and athleisure inspired ranges.
Stretchy heat transfer badges are streamlined, comfortable and durable. Applied to the garment with heat, they don't need seam lines or extra materials that add weight to a garment or footwear.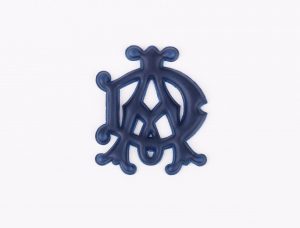 Silicone is waterproof, strong and flexible. It is also 3D, easily moulded and very grippy.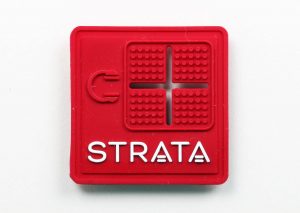 Athleisure wear is comfortable, casual clothing that is designed to be suitable for both exercise and every day wear. The branding for these garments needs to also be suitable for both extremes. Suit the style of comfortable casual.
Hang tags design should be minimal to augment the easy day to day lifestyle, yet bright and energetic to give the sporty touch. We recommend playing with texture and embossing. Use soft ribbons and stringing methods for contrast. Add silicone raised printing to add a 3D feature of interest.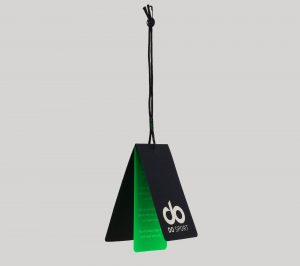 Sport is a powerful tool, not only shaping our figures, but also shaping our industry in many ways! Nike, the sporting and casual wear giant, continually develops new materials, innovations and techniques. We see them adapted by many brands across a wide spectrum of style. Take neoprene as an example, not only used as a scuba diving material, it's the material for pretty dresses, couture suits and more.
It is still hard to print soft, flexible, stretchable or elastic materials. However, there are already attempts at 3D printed out-soles, closures and trims. 3D printing promises to reduce or eliminate inventory risks by printing to order allowing for trials and short runs, rather than mass productions of conceptual ideas.
Understanding aspects such as the impact of aerodynamic drag for athletes and riders means that branding becomes stripped back and specialised for sports types. Doing tests such as wind tunnel testing, brands fundamentally understand all the key components of speed and how different structures and surfaces may affect it.
We are the branding experts. It's our job to ensure your brand has the very best trimming and accessories solution for your athleisure, sports and casual wear. There's innovation times lots out there! We can help you find what is suitable for your brand functions.