How to Create Bespoke Packaging Solutions: Tips From Our Experts
Written by Weavabel, published 03/04/23 08:00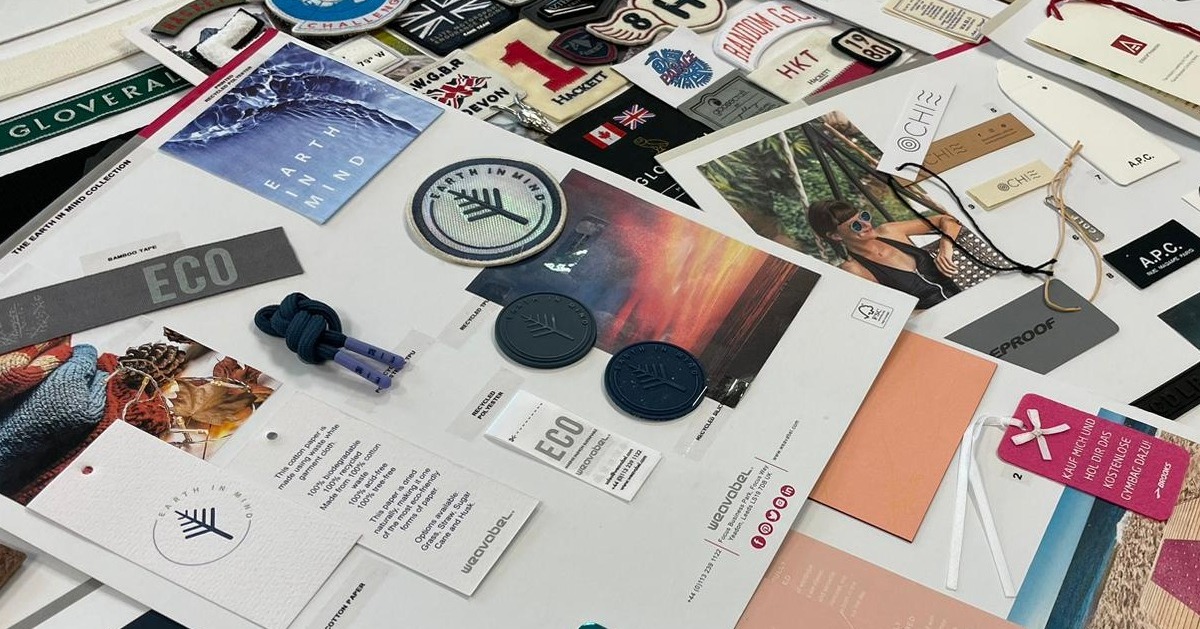 For fashion, luxury, homeware and sportswear brands, many events and collaborations in the calendar provide the opportunity to have a point of difference with your branding and packaging.
That's where bespoke packaging solutions and custom gift packaging come in. To help you understand what's involved in a custom packaging project, we've outlined the steps involved, some live examples and advice from our packaging design experts.
The Benefits of Custom Packaging for Collaborations, Launches and Calendar Events
While packaging and trims may seem like a small part of the puzzle for seasonal events and collaborations, they can have a big impact. Here are some of the benefits:
Enhances the customer experience.

Encourages sales.

Creates an unboxing experience.

Increases the chance of social sharing and brand awareness.

Stand out from the competition.

Added value beyond the product itself.

Creates a good first impression.

For collaborations, it allows two branding styles to be combined for a unique experience.
How We Create Bespoke Packaging Solutions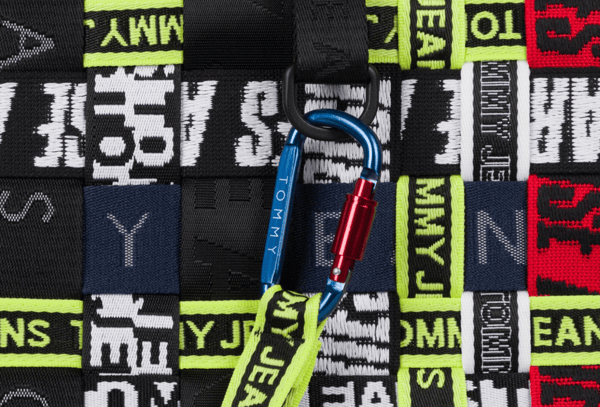 A carabiner clip created by Weavabel for the Aries Arise X Tommy Hilfiger collaboration
At Weavabel, we're often asked to work on bespoke packaging projects for seasonal events, launches and brand collaborations. But what does the process actually entail?
First, we receive a brief from a brand for their project, whether Christmas gift packaging, Black Friday e-commerce packaging or custom swing tags and accessories for a collaboration.
We'll then work with the brand to design, specify, quote and produce samples. After the samples are approved, we'll distribute the approved production pieces to the brand's factories to be applied to or used with the product.
Timelines are extremely tight, and deadlines are imperative throughout the fashion, homeware, luxury and sportswear supply chains, particularly when the packaging and trims are for a specific event or launch.
Communication is essential here, so we're proud to work as an extension of the brand's team, coordinating internally and externally to ensure the trims and packaging are ready for launch.
Creating Custom Branding for Collaborations
When creating custom packaging and trims for collaborations, there are several factors to consider. Collaborations often entail two brands working together — in some cases, they may have a similar style, but in others, they may be at opposite ends of the spectrum. The North Face X Gucci is a great example of this, as it blends high-end designer with streetwear.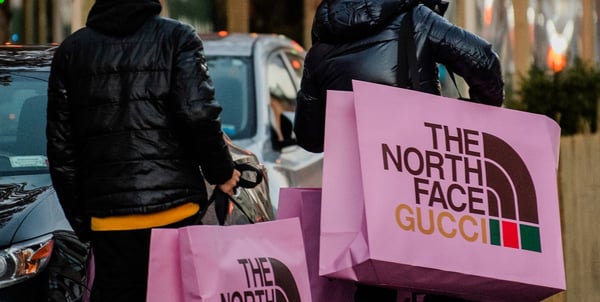 When working on projects like these, it's about striking the right balance. Both companies will be concerned about how their brand will be represented and combined with the other's logo, colour and materials, so there's an even greater focus on getting the product right.
A collaboration might involve exploring new packaging and trim styles. For example, Ganni X Barbour explores the leather patches synonymous with Barbour.
There's a complexity with brands exploring new trim styles, qualities and finishes, along with consolidating two completely different brands within one label, swing tag, badge or other trim accessories. Both brands want a recognisable, strong message so the consumer isn't confused, but they'll still want to create a lasting impression.
What bespoke packaging solutions do we often expect from collaboration projects? The scope is almost limitless. Creating the unboxing experience with bags, tissues, e-commerce packaging, swing tags and trims is an obvious place to start. Some brands even venture into collectable merch, such as badges, patches or custom canvas bags.
Realisation Par X Elvis Presley: A Weavabel Collaboration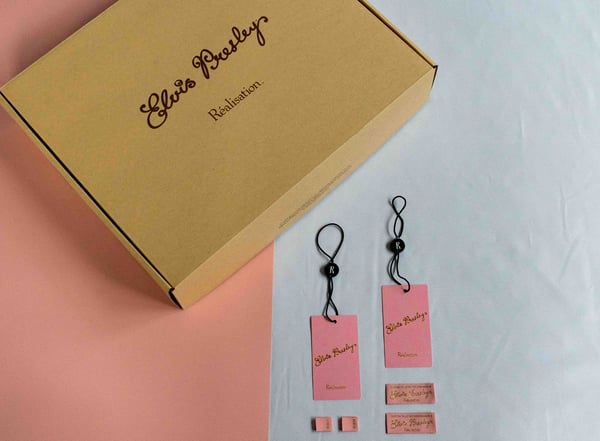 We recently partnered with Realisation Par on their latest launch, a collaboration with Elvis Presley. We created a range of boxes, poly bags, swing tags and woven labels to showcase the branding and enhance the product experience.
Here's what our Premium Account Coordinator, Flora Raby had to say:
"The Realisation Par x Elvis Presley (RP x EP) collaboration is the latest collab for the brand having partnered with Claudia Schiffer, Elton John and David Bowie previously. The collection brings some new Realisation items in the signature look and style but with an infusion of Elvis. The collections often pay homage to the idols and reflect iconic images and symbols associated with the stars.
"For an account manager, the hardest part of collaborations is working to strict deadlines — often production lead times don't like to work with this! One of the key considerations when working on a project like this is the time taken to get approval from both parties — it can involve lots of tweaks and changes. With many specific requirements from both sides, it has to be just right!
"As a fan of both brands involved in this collaboration, I was thrilled to play a part in bringing this collection to life and I can wait to see unboxing videos on social media and how people style the end product."
Seasonal Occasions and Events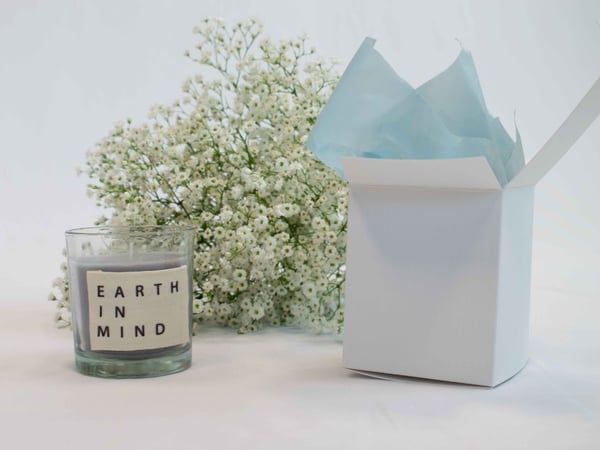 Creating custom gift packaging and trims for a seasonal or calendar event makes the process slightly easier, as they're at the same time every year.
Take Christmas as an example. Brands typically start planning their Christmas packaging and trim projects in March-April, so the packaging is ready for distribution at the start of the season in October-November.
Again, the scope for custom designs is almost endless. Gift packaging will be a huge part of the equation at this time of year, while e-commerce packaging will be essential for the busiest period of the year — Black Friday. Custom labels and swing tags could also be an option, as well as premium trims such as leathers and metals.
An End-to-End Branded Experience
Launching a collaboration, seasonal campaign or themed range can be stressful. There are many moving parts, from the products you're creating to the packaging they're shipped in.
At Weavabel, we aim to simplify the process by offering you a wide range of sustainable packaging and trims, provided using our stitch-to-store model.
After the designs have been finalised and the packaging and trims have been produced, we'll ship from any of our 10+ locations and deliver to exactly where you need them, whether that's your manufacturers' factories or your distribution centres.
Intrigued About the Possibilities of Custom Branding?
Our Packaging Innovation Toolkit is the perfect place to start. Inside you'll find everything you need to kickstart your next custom packaging project.
We'll take you through the premium options we have available, the innovative textiles we're creating and we'll even give you the chance to request a custom range board filled with bespoke samples.
Sound like something you'd be interested in? Click below to get yours.