How to Build a Sustainable Supply Chain
Written by Weavabel, published 13/08/21 09:00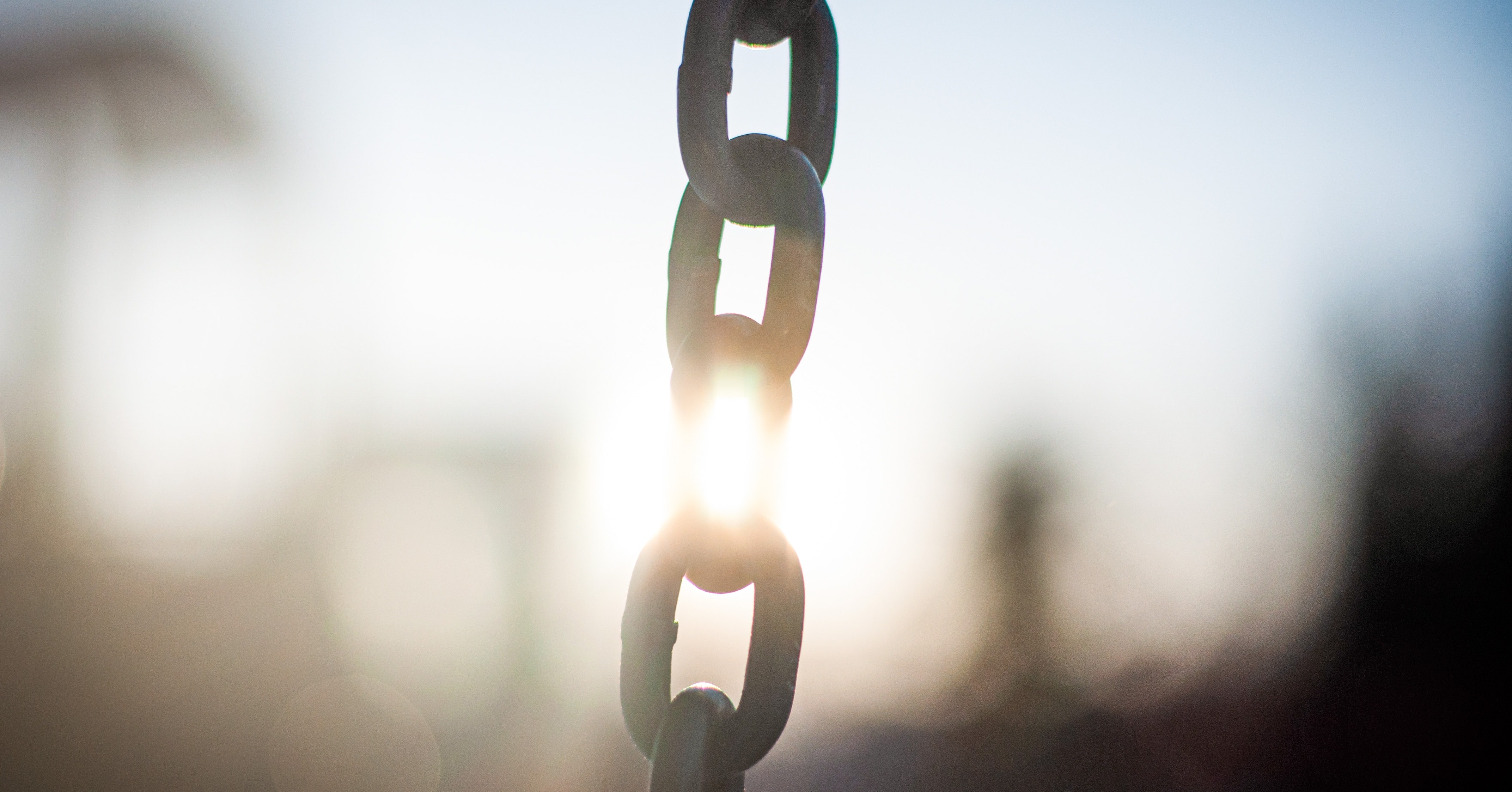 Only 23% of organisations vet their vendors on sustainability — but all of that is about to change. Supply chain sustainability is evolving to be less of an ideal and more of an expectation thanks to our increasing understanding of just how damaging supply chains with poor visibility can be to our planet and company profits. From both an internal and external perspective, building a sustainable supply chain makes sense. But that doesn't mean it's easy.
What is Supply Chain Sustainability?
Supply chain sustainability isn't a buzzword for going green. Instead, supply chain sustainability is the practice of applying environmental, social and economic considerations to your supply chain, encompassing far more than just the environmental impact of your organisation's activities.
As you might expect, waste and carbon emissions are covered in supply chain sustainability. However, other concerns like fair working conditions, pay, inclusivity and exploitation are also taken into account.
The word 'sustainable' often fools firms into thinking everything about sustainable supply chains is in aid of the environment. Rather, if something is sustainable, it's easily maintained—and the same goes for your supply chain.
Sustainable supply chains are easily upheld, face minimal delays and feel future-proof. They appear impressive from the outside looking in, but they also prove to be impactful and perform better by being streamlined and poised for (ethical) action.
In fashion, sustainable supply chains mean embracing sustainable materials, driving transparency and traceability throughout every stage of production, turning suppliers into more meaningful, accountable partners and revolutionising purchasing practices.
Leaders of the fashion industry already know this with 34% of them believing it's highly likely there will be a substantial share of recycled fibres in every garment produced by 2025. Another 20% believe the same for new, sustainable man-made materials and that they'll replace at least 20% of current textiles and 33% state sustainability will be the dominant selection criteria for onboarding new suppliers.
The Benefits of Sustainable Supply Chains
Supply chain sustainability is on every large organisation's lips simply for the fact that cleaning up your supply chain has a whole host of benefits. Some of these are obvious while others are more understated.
Reduce environmental impact
Although sustainable supply chains don't revolve entirely around environmental impact, the ability to improve a company's environmental footprint remains an influencing factor in focusing on your supply chain visibility and identifying its vulnerabilities.
According to McKinsey, consumer company supply chains account for more than 80% of greenhouse gas emissions and more than 90% of the impact on vital natural resources. So, the opportunity to create a kinder carbon footprint is a great incentive.
The fashion and retail industry, in particular, often gets called out as one of the worst environmental offenders. Around 8-10% of global greenhouse gas emissions come from the fashion industry, totalling more than the aviation and maritime shipping industries combined. So, for businesses in this sector, this incentive is even greater.
Rid reputational damage
A secondary benefit is protecting your firm from reputational damage. A more transparent, ethical and environmental supply chain ensures your organisation won't be subject to any sustainable scrutiny.
Unfortunately, most reputational damage comes from an organisation's supply chain and supplier and subcontractor behaviour, not the organisation itself. By and large, industries and their customers see sustainability as corporate responsibility, labelling you as the bad guy, even if you're unaware that some suppliers aren't adhering to best practices.
Several brands have been called out already for their poor supply chain practices. As a result of constant commentary on fashion supply chain faux pas and research surrounding inaccurate supply chain audits, the industry is now considering a law to hold fashion firms accountable for their global supply chains.
Eliminate economic losses
Organisations have something more selfish and more tangible to gain from honing in on supply chain sustainability. They can save significant sums of money by steadying their supply chain and increasing the continuity of supply.
Supply chain experts Blue Ridge found that 62% of supply chain disruptions cause significant financial losses, while Invesp claims 79% of companies with high-performing supply chains achieve revenue growth greater than the average within their industries.
Supply chain issues can have catastrophic financial consequences for even the strongest fashion brands. For example, Nike saw its stock value drop by 5% in 2021 following lower than forecasted sales directly impacted by supply chain disruptions.
More robust, reliable supply chains
The likelihood of having a robust, reliable supply chain rockets as your supply chain becomes more sustainable. Those who invest in gaining total visibility over their supply chain, naturally house more engaged suppliers and a roster of providers that can pick up any slack should one supplier fail to deliver.
More trustworthy supply chains of this kind are better able to perform even during peak times and grow in line with organisational goals at ease.
5 Steps to Build a Sustainable Supply Chain
All of this isn't to say that building a sustainable supply chain is easy.
Gaining visibility across global supply chains can be hard as many suppliers subcontract work making it almost impossible for you to see how every aspect of your supply chain works. To achieve a supply chain where you deal with all suppliers directly is a great feat. Indeed, most companies never achieve this with only 6% of organisations worldwide reporting full visibility.
The following steps aren't quick and easy to implement. They take lots of work both on the part of the organisation and its suppliers, working in collaboration to create a cleaner, leaner path to production.
1. Map Your Supply Chain
For global supply chains, in particular, it can be hard to know where to start. The first step to building a sustainable supply chain is outlining where to focus your efforts, identifying which problems to prioritise and when. It's not realistic to think you can tackle every discrepancy in your supply chain at once. Instead, you'll need to remove the most critical issues first before continuing to work your way through every production problem in order of urgency.
Review your supply chain

using a priority matrix, assessing each supplier and ordering areas of concern

Engage suppliers and involve them in the process. Ask them about their plans to address issues and discuss an ideal outcome together
2. Review Corporate Responsibility (CR)
More generally, your senior management team should take some time to review CR, create internal objectives and find a way to communicate them. According to Unilever, 75% of the world's largest companies have multiple environmental and social goals in place. Creating your own and being open about these initiatives is a key part of the process in proving your commitment to CR and in turn, embodying a sustainable supply chain, to all those who matter—your external stakeholders.
Consider a circular supply chain model and research how to 'close the loop' in your production process
Identify internal goals and nominate a CR lead who will drive progress and deliver external messaging
3. Create supplier performance benchmarks
When building a sustainable supply chain, things are bound to change. But it can be hard to know when you need to switch out a supplier for another one and when to put the effort in to engage existing suppliers to make sustainable improvements together. Creating a baseline for supplier performance helps you to weed out the worthy suppliers from wayward ones.
Use industry indicators

to monitor supplier performance, referencing organisations like the World Wide Fund for Nature (WWF) who have over

50 Key Performance Indicators (KPIs)
Periodically compare internal CR goals and supplier performance to see which suppliers, are on track to help you meet time-dependent objectives
4. Use Industry Accreditations
Take all the help you can get when building a supply chain, including the hard work done by industry accreditation providers like The Global Organic Textile Standard (GOTS) and The Forest Stewardship Council (FSC).
Research accreditation requirements and work exclusively with suppliers who are willing to meet them
Use accreditations as social proof across your website and other messaging to show others of your commitment
5. Drive Continuous Improvement
Despite the deep work already underway at this point in the process, you'll still have only scratched the surface when it comes to building a sustainable supply chain. In fact, a sustainable supply chain is only ever achieved by organisations with the right attitude who are always willing to adapt to new industry standards.
Embody a long-term vision and expect it to change over time as new sustainability standards emerge in your industry
Keep looking for new opportunities to innovative, spending regular time researching new methods and materials to stay ahead of the pack
But first, download our Sustainable Tip Sheet designed for those who are keen to start working on supply chain sustainability.
it's time to make fashion sustainable
This one-pager will help you to make an accurate assessment of your organisation in less than five minutes.
This won't stop you from having to do the hard work mentioned in this blog, but it will leave you feeling more prepared for the path ahead and able to understand your current position versus where your organisation should be heading to align with industry standards.