It's your way of ensuring that your products are recognised in the marketplace and establish your company image.
There are so many different ways of adding your branding to your garments:
woven labels
printed labels
woven tapes
zip pulls
metal buttons
embroidered badges
leather patches
silicone badges
hang tags
And it doesn't stop there. You can also add elements of branding into your gift wrap and product shipping options, with tissue paper, poly bags, gift boxes, shipment boxes and stickers.
Once you've chosen which products to add to your garments and packaging, there is then an eternal range of different materials and textures that can be incorporated to make your branding unique. The possibilities are numerous…always evolving and improving with the current trends.
Where do you start?
It can be a bit daunting deciding what would work best for you. Some companies decide to go for a whole package of branding accessories to ensure that their brand image is unmistakable. Other companies just put their efforts into a couple of unique branded elements, such as metal buttons, or a woven brand label.
You might be looking for an eye-catching design to capture the attention. Or maybe you would prefer to simplify your branding by using the 'less is more' theory. If you've opted to work with a garment branding specialist, they will be able to help you with this. Especially when choosing materials and finishes, they know what would be the most durable and effective for the fashion style your apparel range reflects.
And that's where your decision needs to begin.
What style of clothing are you offering to your clients?
There are so many different styles of clothing within the fashion industry, although nowadays there is often a crossover between styles, with brands trying to reach a wider customer base. Here are the trending clothing styles: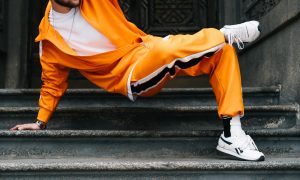 What materials should you choose?
There are some clear links between clothing styles and garment trim choices. Some styles require a more durable solution like a tough silicone badge, while others need something which looks natural and clean – like an organic cotton label. Whatever your style may be, there is always a garment branding solution which matches your ideas. And if you do choose to work with a specialist, there is help available at every stage of your branding journey.
During your consultation with a specialist, you should always make sure that they truly understand your product. They need to know what it will be used for, the likely conditions it will be worn in and the expected product life. What differentiates a good garment branding specialist from a bad one is their attention to detail. They should ask triggering questions so that they can put forward options that will not only look good, but also maintain their quality for a long time.
Further accuracy and thoroughness in the design process will ensure this consistency and this will enhance and create brand loyalty going forward.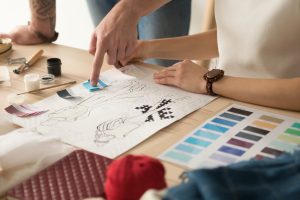 Sustainability is a must-have.
From the garment material to the manufacturing processes you use, if they're done in an environmentally friendly way then you'll be able to demonstrate your respect for the planet and present yourself as a sustainable brand. By choosing to use recycled materials for your clothing, you're minimising the physical and visual pollution throughout the entire life-cycle of your products.
Sustainability is a growing trend within the fashion industry. That's why when you are choosing your supply chains, it's really important to ensure that this is factored into every agreement. And when you're looking specifically at garment trims, your chosen partner should be able to put forward eco-friendly options alongside other options. This makes it much less hassle for you. They will have already done the laborious work of obtaining certification, auditing factories, etc so that all you have to do is choose the materials you want to work with.
The next step is yours to make.
The options are immense and the choices are yours – give your brand the recognition it deserves!
If you require help to move your vision from concept to completion then our friendly team at Weavabel are here to assist you through the process.