How to Achieve Sustainable Packaging Standards Across an International Business
Written by Weavabel, published 15/10/21 09:00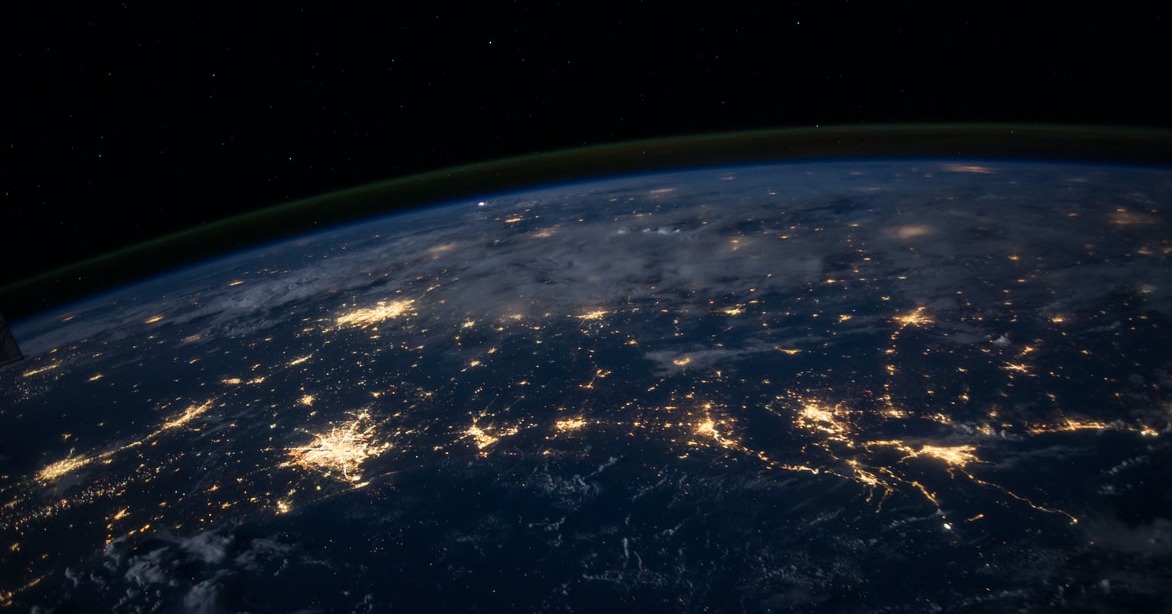 Sustainability is on every organisation's agenda. No more so than international names who are being scrutinised by all types of consumers.
However, the longer the supply chain and the more widespread a brand's geography, the more complicated it is to deliver sustainable materials with a good carbon footprint — all while ensuring consistency across the board.
Here's how international enterprises should go about injecting sustainability into their operations.
1. Set Sustainable Targets and Timelines
One of the most important things an international business can do is set public targets to show that the company is working towards an environmental outlook — even if it hasn't quite arrived at it yet.
This transparency is shown by the most forward-thinking brands in their respective industries; Evian, The White Company and Apple included.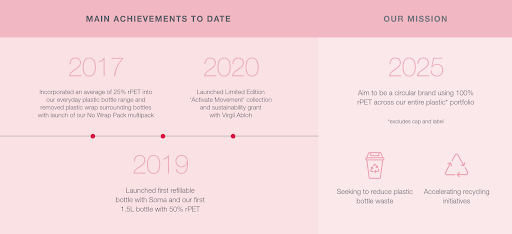 An example of Evian's timeline and environmental goals, available for anyone to view on Evian's packaging and recycling page.
While more consumers are becoming increasingly savvy about sustainability when they shop, most of the population understand environmentalism to be a process, valuing the intention to change more than the speed at which it's implemented.
2. Partner with Suppliers Close to the Place of Production
When ready to make changes and progress towards those goals, organisations need to be strategic about their chosen solution, thinking about the physical outcome and the steps taken to achieve it.
For example, switching to FSC certified paper has many environmental benefits, being named the golden standard across the world for paper production. However, sourcing such items from a faraway supplier means additional ocean and air freight that puts a strain on the overall sustainability of such a change.
Instead, opt for suppliers close to the place of production that can manufacture materials locally and keep the environmental and social cost of sourcing to a minimum.
3. Choose Widely Available Alternative Packaging Materials
While FSC paper isn't an obscure material to find in any country around the world, other packaging alternatives such as those made from sugarcane and banana leaves rely on a tropical climate for production.
Innovation in sustainable packaging is interesting, providing more ways than one to replace harmful oil-based materials. However, it's vital to consider if a given solution makes sense for you, depending on where your organisation is located.
More generally, items such as those made from Kraft paper are easier to source, as they use wood as their raw material. The same goes for paper-based products. As a result, these items generally have a higher uptake from global organisations with distribution centres spread across several environments.
4. Use an International Packaging Provider to Streamline THE Supply Chain
Finally, international operations will need to be cautious about adding too many new parties to their supply chain, thinking about what this might mean in terms of security and standardisation of products.
In an ideal world, every organisation would work with a singular supplier that can also satisfy the need to manufacture products local to production centres. In this way, all the above points are met, giving brands a clear route to achieving their environmental targets, reducing the transit of environmental goods, using materials that make sense for the area and, in turn, streamlining and protecting what is sure to already be a complex supply chain.
La Redoute: Achieving Ambitious Environmental Goals Across Several Product Categories and Continents
La Redoute is an international retailer ahead of the curve when it comes to environmentalism. Not only have they joined a global initiative, 'Go For Good, ' focused on sustainability in fashion, but with the help of Weavabel, they've also sourced several packaging alternatives to make their offering virtually plastic-free.
They've introduced:
GRS certified polybags

FSC certified paper hang tags and information cards

Natural jute string
In doing so, La Redoute can set sustainable standards for their customers across the globe and receive locally manufactured materials in every place they have a production facility, including Pakistan, Bangladesh, China and India.
Are you on a journey to achieving sustainable packaging standards? Speak to our sales team about which bespoke garment and packaging solutions are right for you.