Firstly, what is one of those?
A garment branding specialist aims to make your branding experience as streamlined and efficient as possible. Through providing a one-stop shop for any branded products you require, they can enhance and augment your bespoke image.
This includes hang tags, woven labels, leather patches, embroidered badges, silicon trims, pin badges, packaging and whatever you feel your brand really needs to make it special.
With just a single point of contact and many years of experience, they can bring the whole package straight to you, eliminating the time-consuming job of sourcing and negotiating with numerous suppliers.
In effect, they become your company's trusted advisor and supplier.
Helping your brand to create more value and interest in the market, to stand out from the crowd and get you to the front of the competition. Your garment branding specialist is your gateway to the next level.
The best ones do all the hard work for you.
By ensuring consistent quality it removes the worry and risk-factor of multi sourcing. Your company will likely be designated to a committed Key Account Manager who will communicate personally with you to deliver your branding requirements. If you are struggling to develop ideas you can rely on their wealth of knowledge and innovative experience to guide you in delivering your vision. With experience specifically related to garment labels, swing tickets, etc it's their job to say when something won't work, and to deliver a quality product as the final outcome.
Time-tracking, speed and reliability are some of the key qualities to look for when trying to find a trustworthy garment trim specialist. They have to be able to meet your production deadlines, and be flexible enough to deliver samples ahead of time, so that you can produce sample products for photo shoots, product launches, etc.
Some suppliers offer to hold and manage your stock, ensuring that your products are available as you need them. This is an ideal way of removing the complications that come with shipping the clothing trims to the individual production lines, which are often spread across Europe and Asia. They will likely have the correct systems set up to enable greater efficiency of time and resources.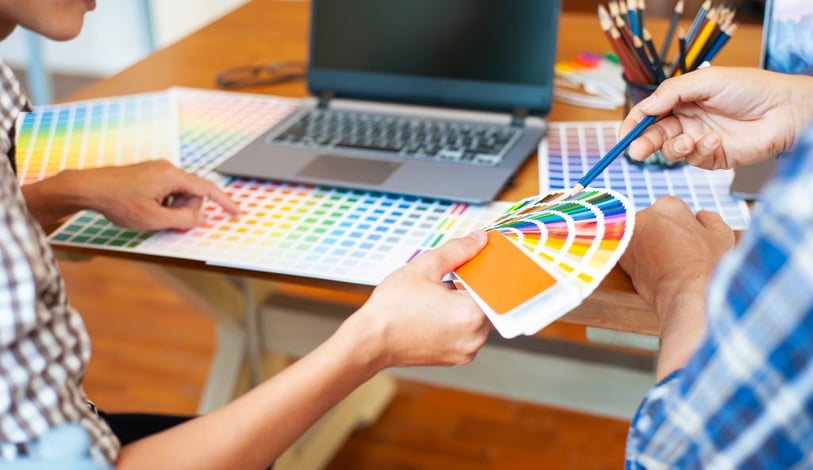 They'll help you win.
In these current challenging times, it is even more important to keep your brand at the front of the arena. A complete branding package will augment and perfect your products so that they relay authentic expression to your company image.