Focusing on Continual Innovation With Sustainable Textiles
Written by Weavabel, published 24/09/21 09:00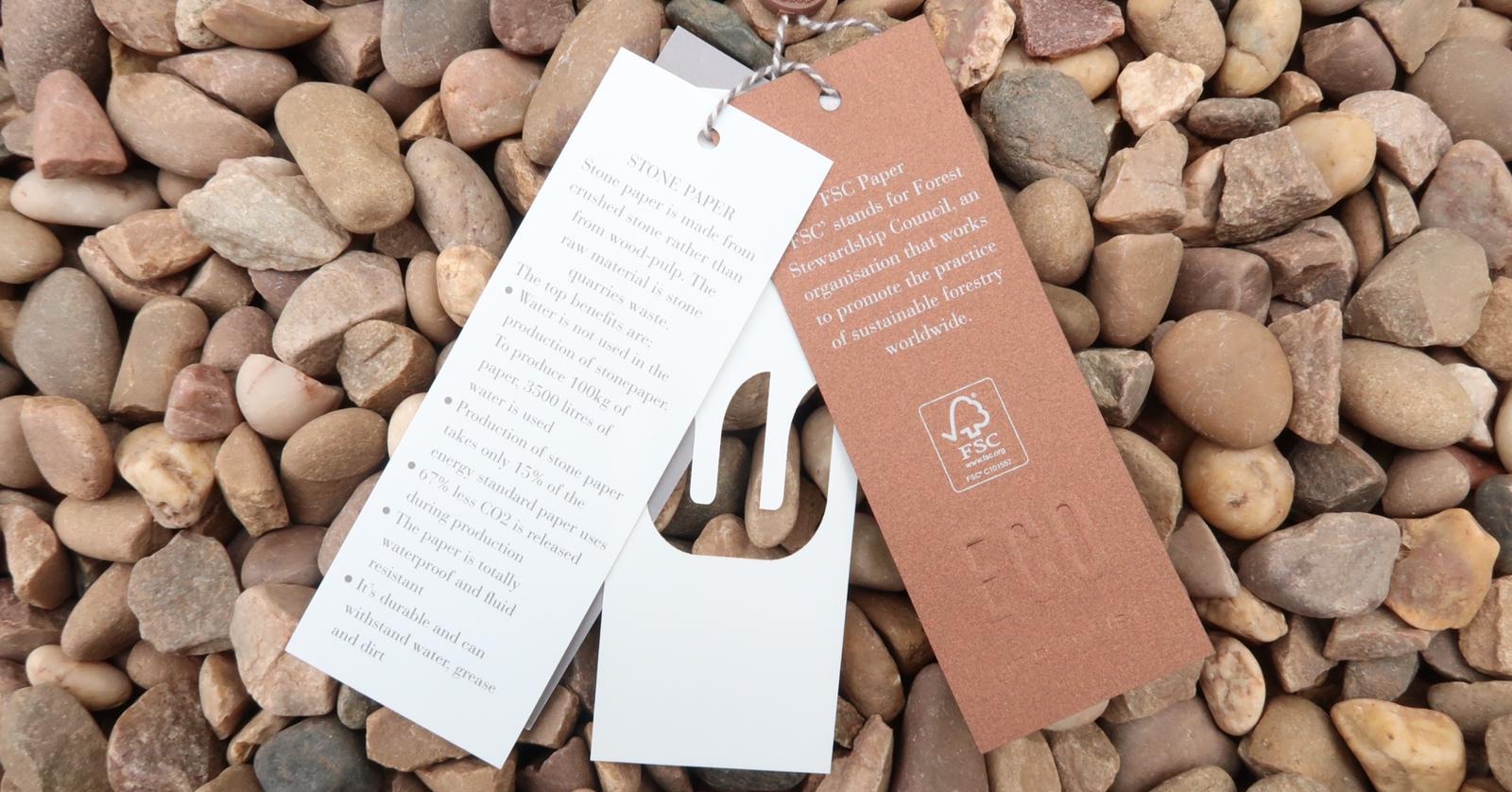 There have been many sustainable textile innovations over the years. Manufacturers learnt about the water impact of cotton and developed alternatives such as hemp-based clothing. There were marvellous creations like creating leather out of pineapple or crafting trainers from recycled plastic. But not all of these innovations are realistic. Some require huge, in-house R&D and manufacturing teams. When sustainability is the word of the decade, how can smaller businesses compete?
We're trying to level the playing field by offering sustainable packaging and garment branding alternatives that have the 'wow' factor that premium products need. Doing all of this without the added environmental impact. Our continual innovation rests on these promises:
Delivering Eco-Friendly Garment and Packaging Alternatives
Imagine the very first solar panel — a great idea, but probably not very efficient. Today, the panels we have boast great performance when generating power. Innovation is much the same process.
Delivering sustainable textiles isn't a process you can achieve overnight. There are always methods a business can improve. But alongside that, there's always a method for the innovation itself to improve, too.
That's why we're constantly developing our sustainable garment branding offerings.
The Eco Range
From swing tickets to recycled labels, sustainable paper to recycled leather, we developed our eco range to provide high-quality garment branding alternatives for brands and manufacturers to make a name for themselves in sustainable fashion.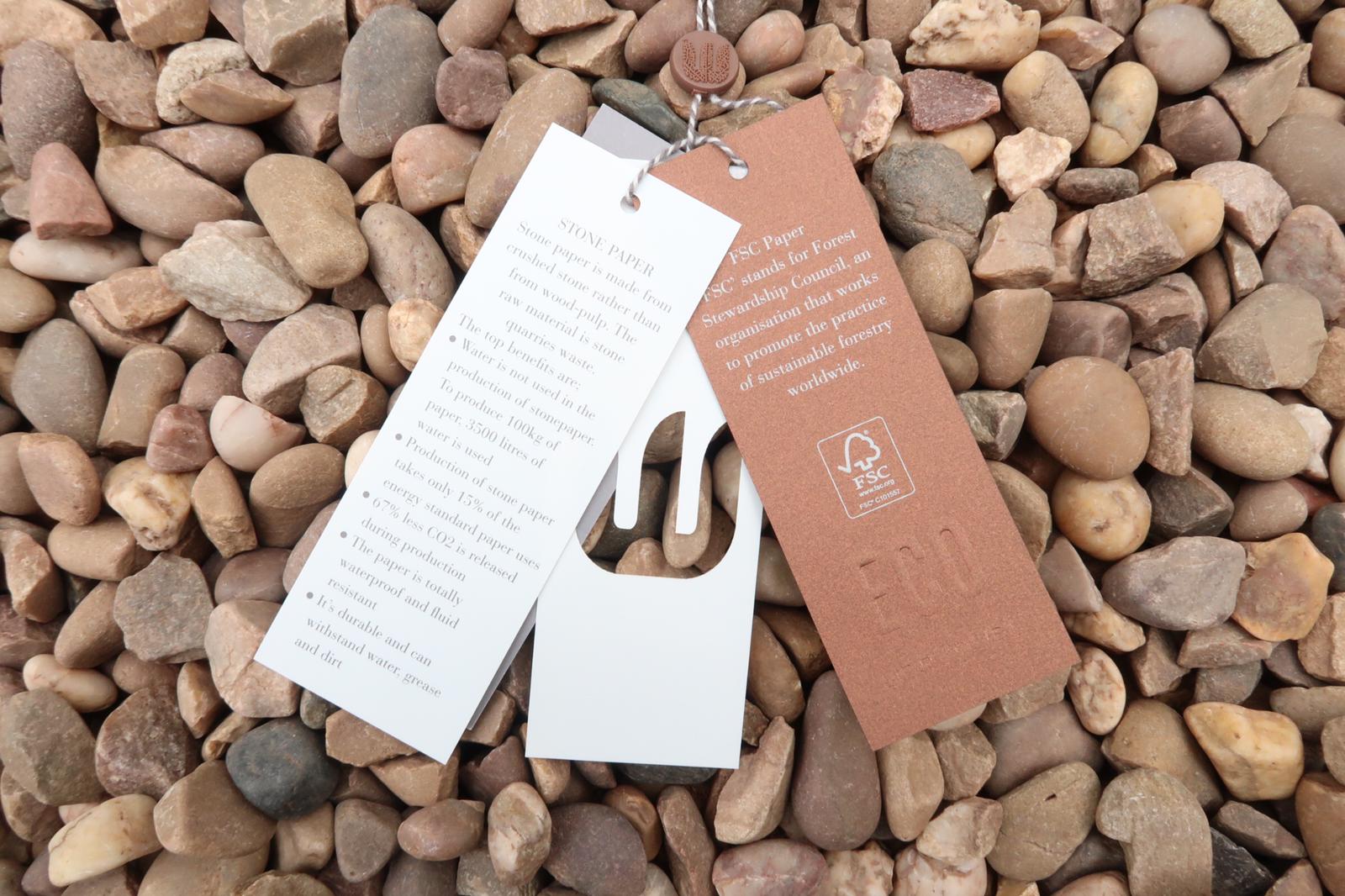 Spruce
In every industry, plastic is becoming a dirty word. Consumers are increasingly knowledgeable about the impact of plastic on our natural environment and are more and more vigilant about what they buy. We realised not even recycled plastic was really cutting it with more discerning customers.
After a lot of research and testing, we discovered that a bespoke remake of a classic design was all that was needed, and so, a paper bag became the 'Spruce' bag. We think it's the perfect vehicle for transporting fashion garments.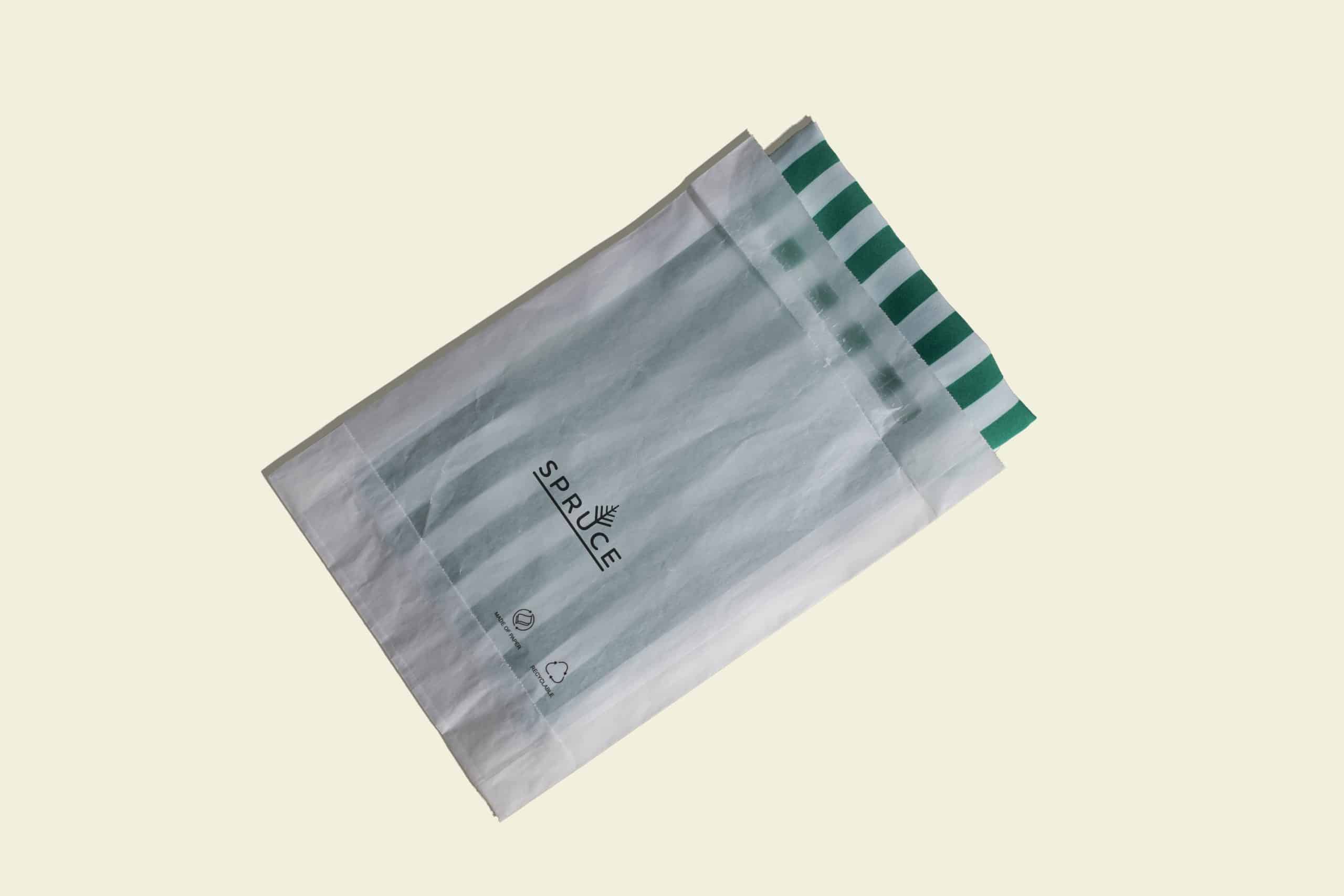 The New Sustainable Collection
Air miles are a big consideration for wary consumers. Many products can be produced and shipped in far-flung locations, needing a significant amount of fossil fuels to transport them to our high streets. The answer is clear — the closer, the better.
Our new sustainable collection is one of the most recent additions to our garment branding offering, which was developed with tackling air miles in mind. Made in the heart of Europe and with a better chain of custody available than many branding items on the market today, this range offers a viable alternative to air mile-intense products.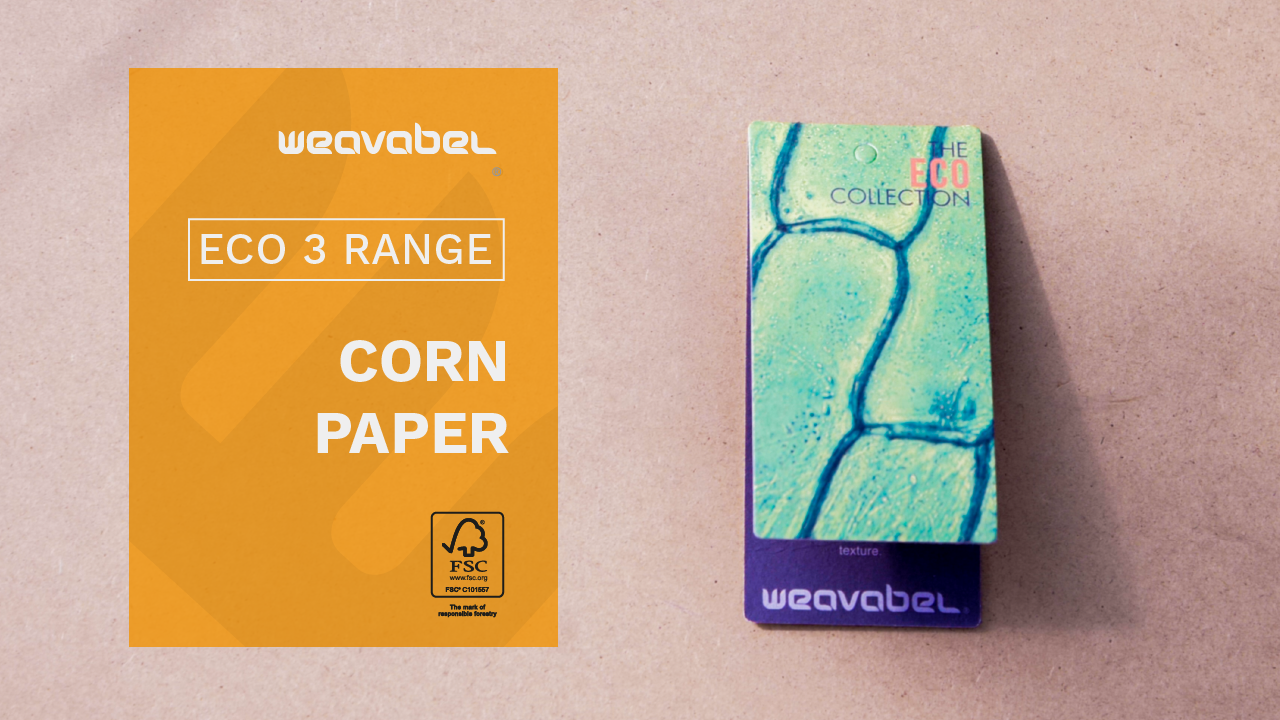 The Premium Sustainable Collection
Many businesses want that premium look and feel that goes with their luxury items but are afraid that eco-friendly alternatives won't offer those kinds of qualities. That's where our Premium Sustainable Collection comes in.
We developed this range to support the premium brands that wanted to make an impression with their trims and get away from the traditional idea of what sustainable garment branding options are like — the green or brown paper, the flecked and grainy feels.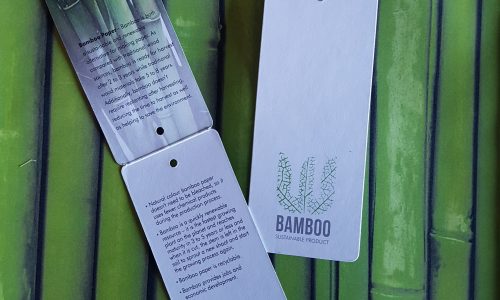 Including techniques such as embossing, debossing and die-cutting, each piece is given that luxury finish premium brands are looking for.
Crafting In Line with Globally Recognised Certifications
We're passionate about staying in the ever-growing thread of sustainable textiles and innovation that exists in the world today, which is why we stay up-to-date with the globally recognised certifications that help businesses chart their path towards sustainability.

For example, Weavabel products are GOTS-certified.

The Global Organic Textile Standard (GOTS)

is the leading textile processing standard for organic fibres. The standard aims to define the requirements that ensure and protect the organic status of textiles, from harvesting to manufacturing. Any GOTS-certified product meets predetermined ecological and social criteria standards, providing credible assurance to the eco-minded customer.

Within garment branding, there's also the use of paper to contend with. Paper requires wood harvesting from forests, but the question for larger companies is — can they guarantee this is done responsibly?

Our paper-based products are all FSC-certified, verifying this material has been responsibly sourced from legitimate, controlled sources. This is an important benefit for businesses, which gain better visibility over their supply chain and avoid the bad press associated with products of unfamiliar or illegitimate origins.

You can find out more about our sustainability credentials by visiting this page.
Promising In-house Design and Development
Continual innovation is important to modern businesses. In every part of their service offering, from their products to their customer service and beyond, innovation is key to producing better results. This applies to garment branding as well.
Take The White Company, for example. Founded in 1994, it's a well-loved supplier of top quality linens, home decor, dinnerware and furnishings. Recently, they decided to bring a great consistency to their production and use more eco-friendly products, especially in their packaging.
The poly bags they were using for packaging were robust but weren't sustainable. They also struggled with the consistency of their packaging's sizes and branding. To mitigate these issues, we provided them with a recycled LDPE poly bag as an alternative to their single-use packaging. In terms of innovation, this gained them:
An eco-friendly packaging option
Coordinated supply and production of the bags with vendors, ensuring consistency
Better visibility over their supply chain, guaranteeing ethical suppliers
Global Recycled Standard (GRS) certification for these bags
We helped The White Company adapt to the latest ideas of the day. While sustainable textiles and packaging are not new ideas, the versions that we offer are always being innovated.
Like The White Company, if you're looking for ways to achieve consistency in your branding (while reducing your environmental impact), check out our handy resource.
sustainable fashion, made simple
Reducing environmental impact is easier said than done with complicated supply chains and a plethora of products and materials to manage, as well as markets to ship to. Yet, our sustainable fashion checklist makes this complex area of business a bit easier to navigate.
Simply tick off items you've got under control and highlight those which you haven't yet mastered to gauge which parts of your process you might need to change, where you could introduce sustainable materials and benefit from additional support.
Click below to get your copy.