7 Fashion Branding Trends to Look Forward to in Summer 2019
Written by Weavabel, published 20/05/19 21:41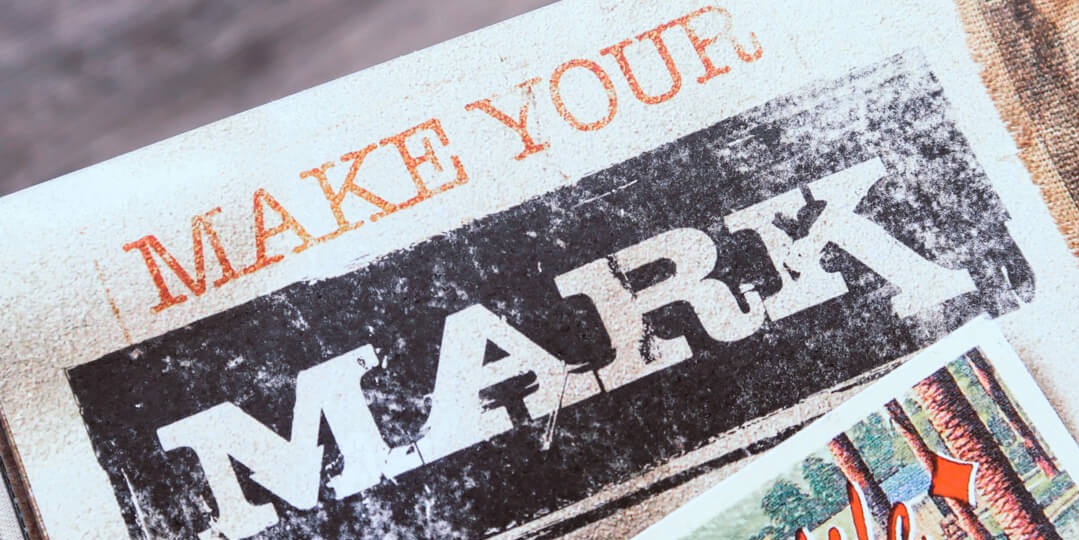 Fashion branding trends have evolved over the years and with each new year comes exciting new fads and furore. 2019 is no different and offers some interesting things to consider.
From the physical store phenomenon to the use of AI as another layer of your brand, read about these seven trends to anticipate this year.
1. Fashion-Forward Window Displays
Storefront displays focus on image, identity and brand. Creating a story through dazzling displays can entice somebody through the doors. The customer wants to be part of the lifestyle that's showcased in the window and will often take inspiration from the outfits shown.
Effective window displays should incorporate a theme and tell a cohesive story. Fashion retailers shouldn't limit themselves to strictly displaying only the garments either - props and lighting that support the brand image play a part too.
A lot of insight can be taken from the 2019 catwalks that have already commenced and used when creating exciting window displays. The fabrics, colours and textures that stormed the runway can be elements that elevate your storefront even further.
For example, you could take inspiration from the athletic and relaxed style of the cycling shorts that the Kardashians pioneered or the soft and feminine silhouettes that Alexander McQueen debuted.
2. Physical Stores and Pop-Ups For Digitally Native Brands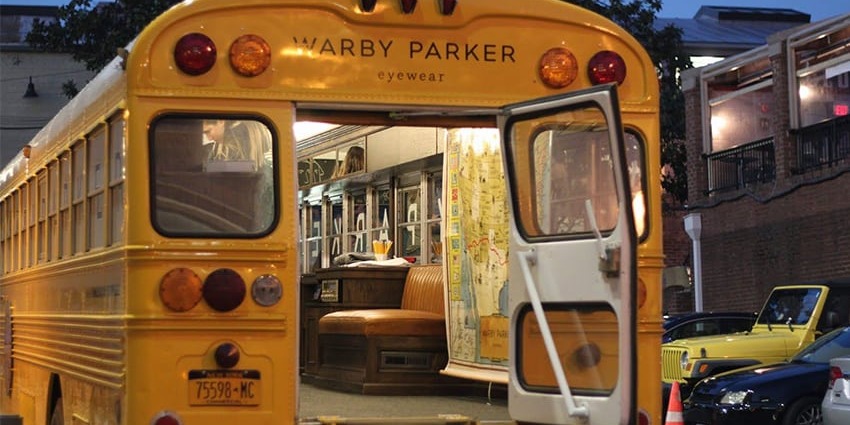 While digital native brands like Glossier and Warby Parker started online, many are now also launching and building a physical presence. It's understandable why they're making this change - after all, shoppers undoubtedly benefit from interacting with the products in person.
According to real estate experts, digitally native brands are set to open 850 brick-and-mortar stores in the next five years, with New York being the most popular location for these flagships.
Pop-up shops are a novel way of getting to know your target audience and offer a new experience of your brand. The exclusivity of a time-sensitive store might even entice them to shop if they haven't before.
3. User-Generated Content
The growth of user-generated content (UGC) is allowing brands to be lead by their target audience. Many apparel brands and makeup companies have harnessed the power of UGC and you only have to scroll through Instagram to see examples of this.
Establishing a custom hashtag for a certain campaign or clothing line means you have a whole bank of marketable images and brand ambassadors.
The athletic wear brand GymShark does a fantastic job of involving their customers on their social media platforms. This type of engagement results in a loyal customer base and natural word of mouth marketing. If you're not already involving your customers in your marketing, now is the perfect time to start in 2019.
4. Product Personalisation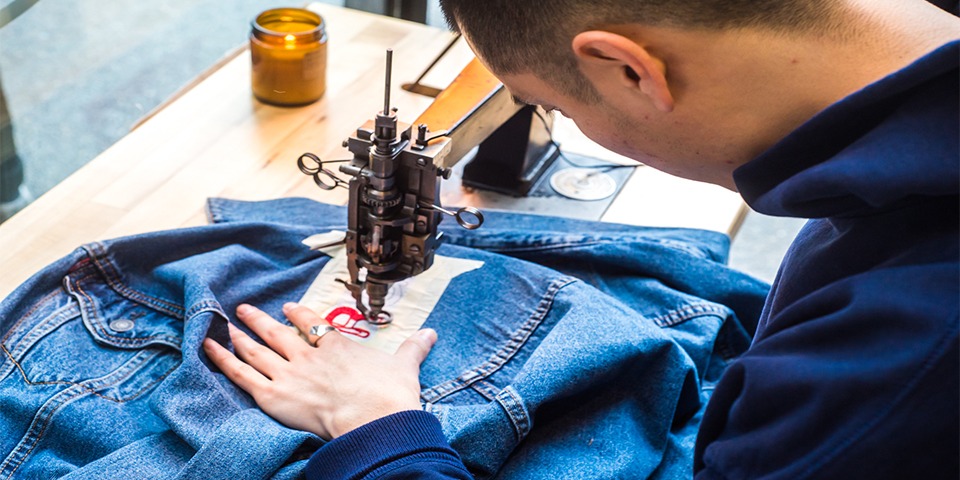 Credit: Levi Strauss & Co.
One-of-a-kind products are a symbol of luxury. Consumers love the idea of owning something that nobody else in the world has and there's a lot of demand for it.
For example, Levi's offers personalised embroidery on jackets and jeans, while NIKEiD invites customers to completely customise their trainer for a truly unique set of shoes.
5. Couture Chatbots
These AI applications are getting more advanced each day and becoming a staple in advancing your customer service in 2019. They streamline customer journeys and although typically used for uncomplicated questions and information, fashion brands can utilise them in a fun and creative way.
For instance, high street retailer H&M developed a chatbot to communicate as a personal shopping assistant, providing style recommendations to users as fast and simply as possible.
Beauty store Sephora also refined a chatbot for the app KIK which helps users find beauty products and dishes out makeup and style advice.
6. Information Rich Signage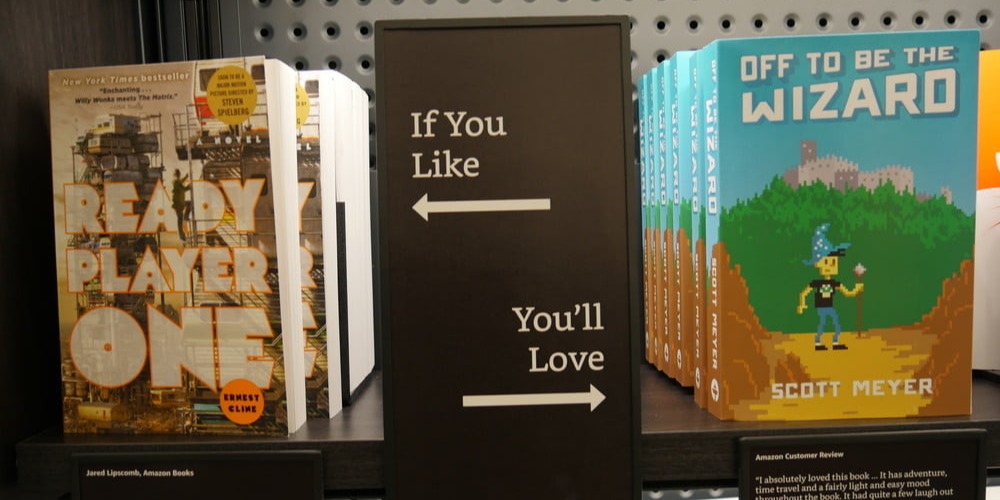 Credit: Adam Balkin/Digital Trends
We know that the bright red SALE sign will always be a staple in some shops. However, this year, we can expect retailers to use more "information rich" signage in their locations.
You'll probably see high street stores get progressively more creative with their signs. They're using them not just to grab attention but also to lead shopper interactions and engagement.
You can take inspiration from what Amazon is already doing in some of their flagship physical stores. The retail giant shrewdly uses signage to make product recommendations and improves interactivity with otherwise unnoticed products.
7. Recyclable Packaging
The fashion and textiles industry contributes to a sustainable amount of pollution. It is the second largest polluter in the world, just after the oil industry. Many brands are set to ditch the plastics and poly this summer and dwell more on what they can do to avoid waste.
Consumers are becoming increasingly more aware of their environmental impact. While recycling isn't exactly a branding trend, you can certainly jump onboard by incorporating recycled and sustainably sourced materials in your branding.
Gucci, for instance, has led the way by utilising completely recyclable packaging. They've managed to retain the luxury and extravagance of their brand whilst also being environmentally conscious. You'd be surprised at what you can achieve with sustainable textures and materials.
SEE HOW RECYCLABLE PACKAGING AND SUSTAINABLE MATERIALS IS ACHIEVABLE FOR YOUR FASHION BRANDING
To help you stay on trend (and mindful) in 2019, we've created a guide to eco-friendly fashion and sustainability. The fashion industry is one of the most polluting industries in the world and because of the advances in technology, recycled material can be high quality that looks and feels great.
It covers everything from vegetable inks, recycled leather and other sustainable material alternatives you can use. See how easy it is to make your brand more eco-friendly by downloading your free copy of the guide now.