Eco-friendly Branding Tips
Written by Weavabel, published 15/02/17 10:38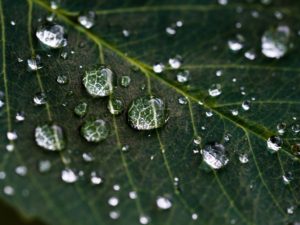 Are we in the most Polluting Industry in the world?
Did you know? Second to the oil industry, the fashion and textiles industry is one of the most polluting industries globally!
It can take more than 200,000 litres of water to produce 1KG of cotton, equivalent to a single t-shirt and pair of jeans. Up to 8000 different chemicals are used to turn raw materials into branding trims and garments, including a range of dying and finishing techniques. And in today's throw-away society, with the changing trends, the clothes end up discarded in the giant landfill sites after just a couple of seasons.
But the good news... We can change that.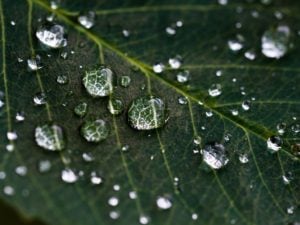 With sustainable sourcing, recycling and using innovation in production methods, we can make the fashion industry become much more sustainable and environmentally friendly.
Here are a few methods with which you can ensure your branding is more eco-friendly.
Woven Labels and Printed Labels
Organic Cotton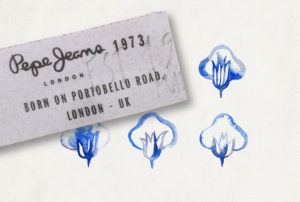 The eco-friendly organic cotton production is available globally which means it is local for branding and garment production wherever your vendors are. The cotton is grown without using any chemical fertilizers or pesticides on it. It is grown on land treated and given sufficient time for the removal of toxic residues used previously on it. The cotton plants are not genetically modified and have not been treated with chemicals during growth, processing and production.
Removing the chemicals and pesticides reduces the pollution and prevents water contamination and also conserves biodiversity.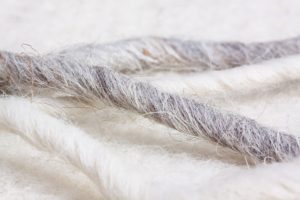 The major organic cotton producing nations are India, China, Turkey, North and West Africa and the USA.
Organic cotton is used to produce material and labels for textiles and fashion industry. It is generally a little more expensive than chemically produced cotton, but it contains other advantages which justifies it's higher price.
It is the most skin-friendly, most soothing and most harmless natural fiber. This makes it the ideal material for cleaning, protecting newborn babies, for their clothes, bedding, towels, medical care and more. It's so safe, it can be used in surgery!
Minimalises the harmful impact of crop protection practices.
Care for the health of soil and therefore the surrounding landscape.
Conserves natural habitats.
Quality of the fiber is preserved and cared for.
Promotes quality work and practices.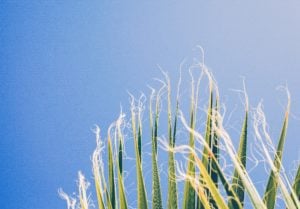 Hang Tags, Packaging, Overriders, Paper and Carton Products
Recycling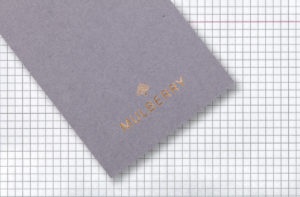 Recycling paper and board to make new paper and board products uses 30% to 50% less energy than making paper from trees. Pollution is reduced by up to 95% when recycling old paper into new sheets.
For every tonne of paper recycled, the following are saved:
17 trees
115KG of sulfur
150KG of limestone
4,000KG of steam
27,000KG of water
225 Kilowatts of hours
2.5 cubic metres of land fill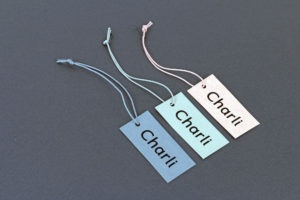 Recycled board, pulp and paper is very common and often cheaper than boards produced from trees. It is easily accessible across the world and at a very competitive price. So not only eco-friendly, it's also price-friendly!
The boards and paper doesn't have to looked flecked, grainy and... recycled! You can choose your finish, texture, colours and applications just as you would with any other paper and board. Design your branding trims and create your specifications and you can be assured the finish you require can still be achieved through recycled materials.
FSC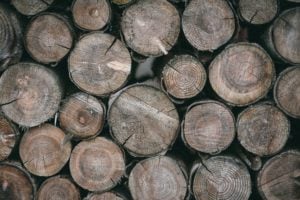 This is an organisation that runs a global forest certification system with two key components - forest management and chain of custody. With this certification, you can identify, purchase and use board, paper, wood and other forest products from well managed forests and recycled materials. You buy with the confidence that you are helping ensure our forests are alive for generations to come.
We can help you with an Eco-friendly solution
There are many more ways to be more sustainable and eco-friendly including recycling metals, reducing the amount of water used to produce and manufacture items and reducing chemicals and resources in processing and production. You can contact our specialist product development team who can source, produce and help you on the journey to become more eco-friendly in your branding, garments and whole company footprint. Click here to get in touch.