Could You Be Doing More With Your Environmentally Friendly Clothing Packaging?
Written by Weavabel, published 07/10/19 15:57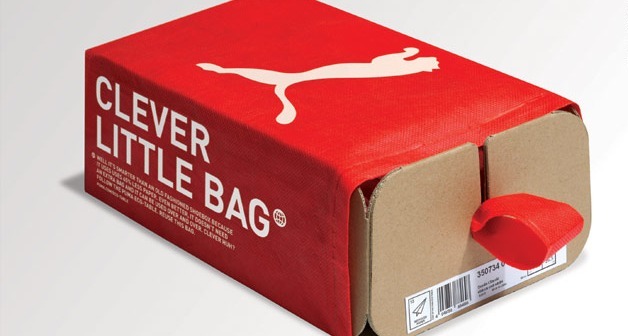 Some brands have proven great fashion and sustainability can coexist. However, there's sometimes still a question mark regarding environmentally friendly clothing packaging and if it's achievable. If you think there's nothing your brand can do or you want to know what others are doing to combat this issue, here's what you need to know.
The Excessive Packaging Problem
Packaging helps people make buying decisions and increases brand awareness. However, it also signals that there's excessive and unnecessary amounts of packaging - even for the smallest of items.
Part of the reason why packaging tends to be excessive is that retailers want to ensure that the goods arrive in perfect condition, limiting the number of customer returns.
As the average box is reportedly dropped 17 times, retailers tend to overpackage and it's why they fill boxes with air bags. It means retailers literally ship air, taking up unnecessary space and utilising excessive materials.
A big part of the current waste crisis is the direct result of packaging - with the fashion industry the main culprit. Throughout Europe, total packaging waste in 2016 amounted to nearly 87 million tonnes (or about 170kg per person). Most of it is plastic which isn't recyclable and has a significant toll on the environment.
However, brands have opened their eyes and have started to make significant changes in their clothing packaging process.
What Are Big Brands Doing?
It's not just fashion brands that are switching to green alternatives. L'Oréal has committed to using green packaging, Amazon claims to have cut nearly a quarter of a million tonnes of packaging materials in 10 years and Starbucks has spent £7 million to develop a fully recyclable and compostable cup.
But here's what's happening in fashion and how you can take inspiration.
Toad&Co
Toad&Co has partnered with LimeLoop to replace cardboard boxes and disposable mailers with recycled vinyl packages. Customers can select this as a shipping option and once the garments arrive, they can drop off the empty containers in the mail for return and reuse. The brand has shipped over 3,500 reusable mailers to date and claims that for every 100 shippers used, they help save 1,300 trees and nearly two million gallons of water.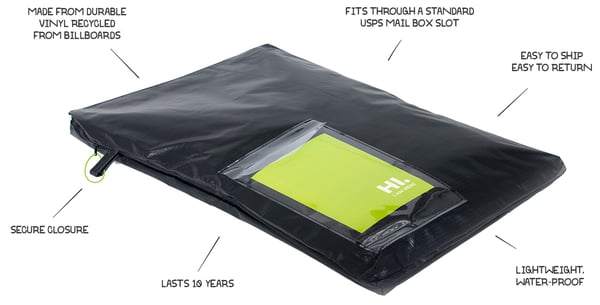 Image Credit: Toad&Co
Puma
Puma has scrapped the traditional shoebox and now puts footwear in cardboard frames wrapped in reusable shoe bags. This switch helps save 8,500 tonnes of paper, cuts Puma's carbon footprint and reduces 60% of water and energy used during production.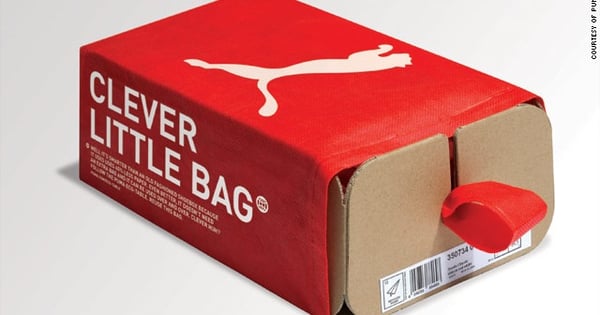 Image Credit: CNN
Zara
Zara has also committed to using boxes from 100% recycled cardboard. The 'boxes with a past' initiative means that boxes are packed and reused in store up to five times before they're recycled and made into fresh boxes.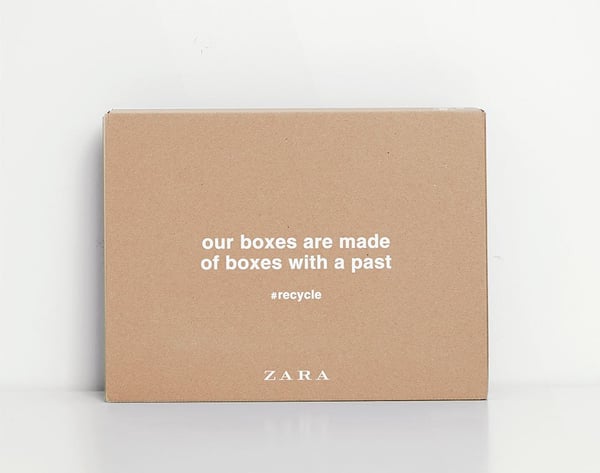 Image Credit: Twitter
ASOS
As part of their ambition to become a circular fashion business, ASOS has ditched single-use plastic and implemented a closed-loop system. This allows their packaging manufacturer to recycle plastic packaging from customer returns and turn it into new ASOS packaging.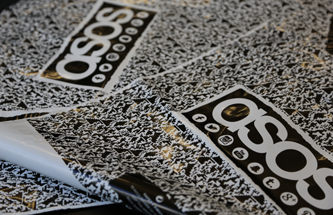 Image Credit: ASOS
By adding 10% post-consumer packaging waste into mailing bags, they can decrease virgin plastic usage by around 160 tonnes each year. They've also reduced the thickness of the small mailing bag sizes by 20 microns and the three largest by 10 microns. These changes help them save nearly 600 tonnes of plastic annually.
Maggie Marilyn
Material innovation for packaging has made some compostable alternatives viable. This New Zealand womenswear designer packages garments in compostable bags and courier bags made from limestone quarry waste. Made from corn starch and synthetic polymer, the combination of materials reduces CO2 emissions by 60% without losing its flexibility or strength.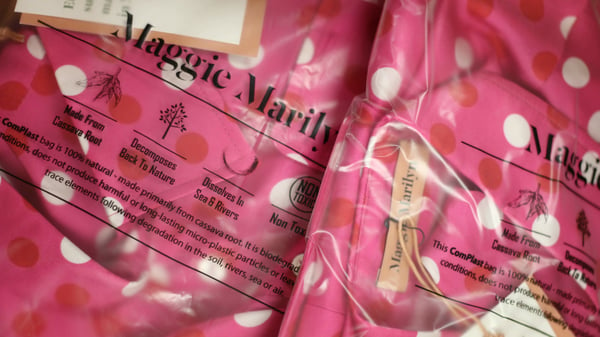 Image Credit: Vogue Business
It's not an overnight process, but there are smaller changes brands of any size can make to do more with environmentally friendly clothing packaging.
How You Can Do More
Consumers are demanding change. Surveys have shown that 53% of consumers would pay a premium for green products and brands. To meet those demands, here are some steps you can take to do more.
Minimalist Packaging: Focus on a clean aesthetic and ditch the heavier packaging as customers will like the sleekness. If you need to use ink, choose soy or vegetable inks which are sustainable and renewable.
Minimise the Size: The less your packaging weighs, the more you save on energy. Plus you use fewer materials which is kinder on the environment.
Use Biodegradable or Recyclable Materials: Using these materials make it easier to recycle and recreate new items. For example, corn starch is biodegradable and has almost no impact on the environment.
Trim the Fat: Avoid overpacking with unnecessary materials. By reducing the size, you don't need to fill cardboard boxes with air bags or tissue paper.
By taking the relevant steps, you can adopt a more sustainable approach to packaging to match your environmentally friendly garment range. To help make the switch, we've created a free guide to make the transition to an eco-friendly manufacturing and production process.
Transform Into a Sustainable Brand With Your Own Eco Range
In the guide, we've covered the essential information to get you started. You'll find the current consumer trends, the impact fashion has on the environment, inspiration from world-leading brands and so much more.
There's also information on why it's important to make the switch in the first place. To get your free copy, click on the link below.
Main Image Credit: CNN