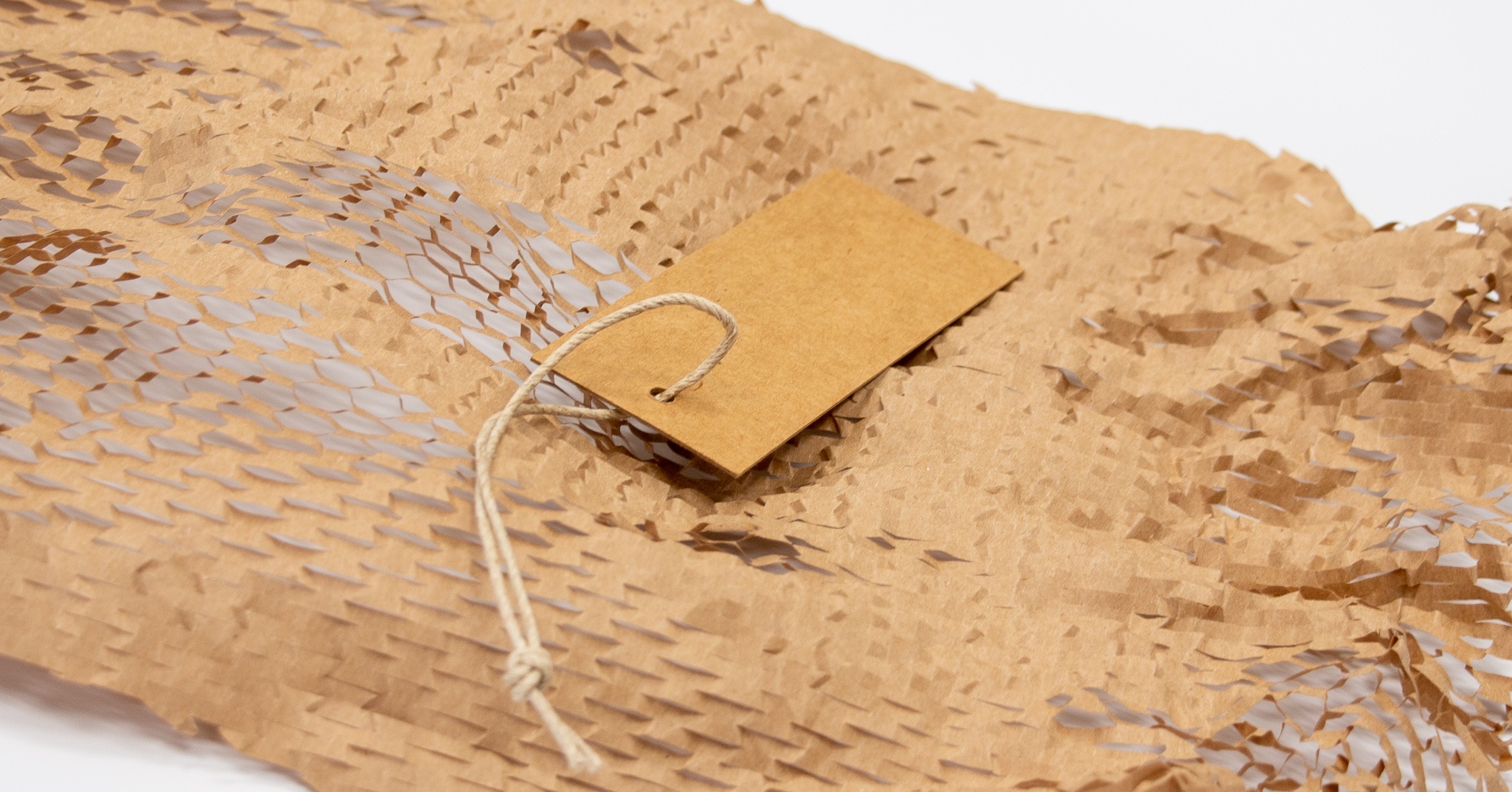 For this project, we partnered with a forward-thinking women's fashion and lifestyle brand committed to sustainability and supporting female voices.

Founded in 2003, they have grown to a team of over 100 that support a blossoming eCommerce platform, 37 John Lewis concessions and pop-up shops. The brand impacts customers at many touchpoints with a multichannel retail environment, showing them what it means to shop sustainably from an intentional, independent fashion brand.
The Challenge
The brand is passionate about working with trusted partners who share their values of being more sustainable. For them, supply chain transparency and building a network of trusted suppliers are paramount, including finding common ground in even the smallest details such as their trims and product packaging.

To fulfil this mission, they needed to find a global supplier of sustainable garment branding with an extensive inventory of plastic alternatives.

Namely, they needed a supplier to help reduce the use of plastic in their polybags to support their eCommerce operation while also finding solace in the same supplier by adopting more environmentally friendly materials for their hangtags and labels.
The Solution
With a wide brief for a global sustainable supplier, we evaluated their overall garment branding, investigating alternatives to plastic packaging and ways to improve environmental impact. As a result, we implemented:


Polybags made from Green PE, instead of standard oil-based plastic packaging.
Readily recyclable hangtags without plastic film, made from FSC-certified kraft paper and organic ticket string.
Cotton garment labels with no nasty chemicals or impact on biodegradation.
The Result
The retail brand enjoys an improved sustainable standard across the board, having also accomplished consistency in their digital and physical retail environments. This means customers can experience a cohesive multichannel experience, not having to worry about the impact of their order, be it online or in a physical environment.

Now, they're meeting objectives in every element of their operation, sticking to their sustainable guns and demonstrating environmental beliefs in every area of their business.