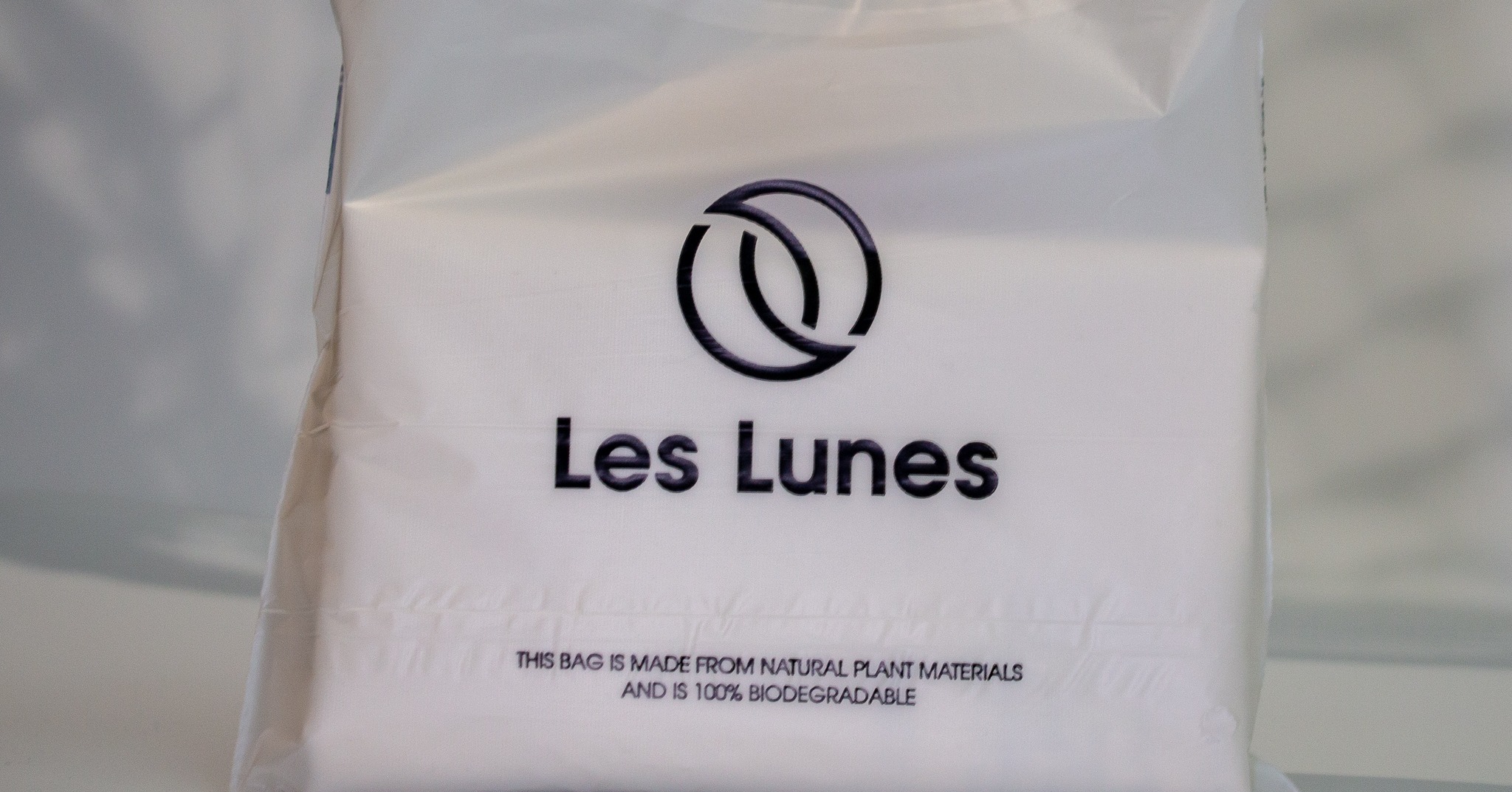 Berlin-based fashion label, Les Lunes, produces womenswear for the conscious customer. Their work champions the responsible fashion movement and promotes buying behaviour by creating long-lasting styles made from eco-friendly fibres. Although German-owned, Les Lunes attracts attention from the entirety of Europe and beyond, speaking to a new wave of consumers that see fashion as something that should be fixed.
The Challenge
Les Lunes' strong belief that "women shouldn't compromise between looking good, feeling good, and doing good" meant they needed to expand their environmental promise to every element of their offering — including garment branding.

While Les Lunes had a firm grip on garment production, sourcing the most innovative materials on the market, they struggled to source other critical items from suppliers with aligned objectives.

Most crucially, they needed to find a global supplier of trims and polybags to meet their requirements in satiating sustainable demand.
The Solution
We partnered with Les Lunes to provide a global supply of sustainable products for their factories and vendors in the EU, HK and Turkey. We now supply them with compostable and biodegradable corn starch polybags and recycled polyester woven labels for their garments.

Although we sit in their global supply chain, we continue to create products locally, arranging combined shipments between locations when needed. In doing so, we can reduce the time it takes to access inventory and ensure we follow production best practices in the region of origin.
The Result
As a result, Les Lunes can keep the same environmental consistency across the entirety of their product, ensuring they live up to their compelling ethos and customer expectations. Les Lunes gained peace of mind and greater visibility over their supply chain because every garment accessory is created using the most ethical approach and is available locally to avoid delays.