Vendor Portal
Our online ordering portal is for our customers who have an existing stockholding agreement so that you and your vendors can order new stock when you need it. This offer includes all of your products being listed for your brand, with pack sizes and prices displayed for each product. We can set up a new user for each of your approved vendors, and they can then control their own stock levels.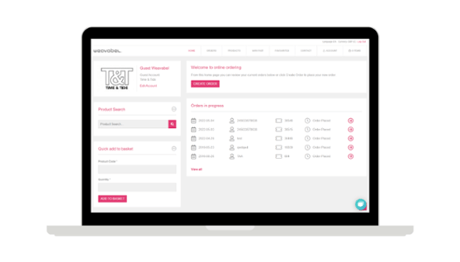 Online Configurator
For start-up companies, you can customise your options, calculate your pricing and order your products directly on our online product configurator. This website allows orders for quantities below 1000 pieces for products such as swing tickets, woven and printed labels and poly bags.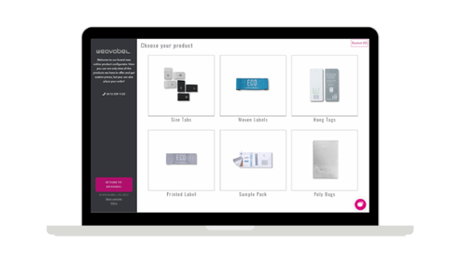 STILL UNSURE WHERE TO GO?
There are two platforms for ordering our products, both with different purposes, and it's important to us that you can find what you need. Speak to one of our advisors using the live chat at the bottom of this page, and we will be able to guide you in the right direction.
FREQUENTLY ASKED QUESTIONS
Do I need to set up an account to view your pricing?

No, the prices will appear as you configure your products on the online configurator.
We are a vendor and I have been asked to order the labels for a brand, where do I go?

If you are new to our ordering portal and if you would like guidance or would like to set up an account, please fill out this form here.
I am interested in your stockholding service, how do I set this up?

To use this service, you will need to set up a stockholding agreement with your account manager first. For reference, our minimum stockholding value is £10,000 annually. This can be set up for several locations, including Hong Kong, Turkey, Portugal and the United Kingdom. Multi-currency options are available to allow for vendors to be invoiced in local currency.
I'm worried about placing my order on the configurator without knowing what the product will look like, can I see a sample first?

Once you have configurated your products, there are several ways to preview your product design. We can either provide a digital mock-up, an image of a produced sample or we can send this sample to you for a physical check. Once you have selected your option and placed your order, you will receive an email from our team confirming your order and explaining the next steps. Read more on the process here.